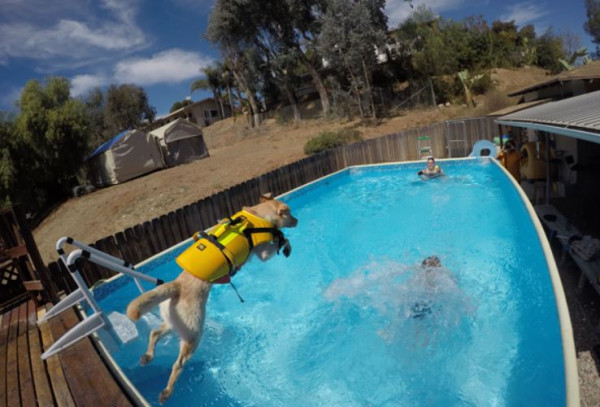 A nine-month-old puppy has been busy saving the lives of children with special needs.
Cori, a new Labrador-retriever puppy encountered swimming for the first time when she was just 16-weeks-old, but was terrified of the water.
The puppy, who is part of Surf Dog Ricochet's team provides the canine-assisted swimming to reduce the number of drowning deaths among kids with autism and other disabilities.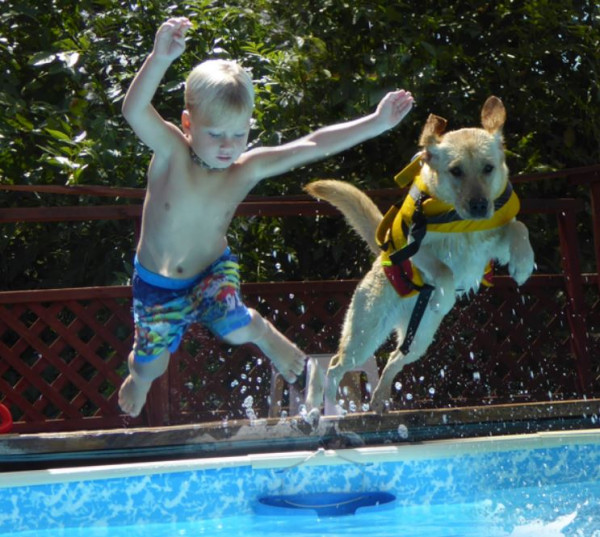 However, with some baby steps, her fear transformed into life-saving initiatives.
Cori, looks out for children, helping them learn how to swim at ease, but also using her instinct to aid kids who are in trouble.
As drowning is the leading cause of death among children ages one to four, the initiative for Cori to help kids, especially those with special needs is incredible.
The danger of drowning is much higher for children with special needs, specifically those with autism, but Cori's focus and attention when kids are in the water is second to none.
The moment she hears splashing, she has a natural tendency to jump into the water, playing with children and making them feel at ease.
Moreover, she breaks down barriers between swim instructors and kids; once the children see Cori in her life-jacket and diving straight in, they want to get in too, taking away the fear element.
The puppy wears a special life-jacket fitted with handles so that children can hold on while practicing, while it also allows Cori to tow more than one child at a time.
According to Surf Dog Ricochet: "Kids are able to reach their full potential through fun, sensory based exercises that are geared to reduce fear and apprehension while improving confidence, social interaction and life-saving skills."
"Cori's physical presence and interaction in the water also reduces anxiety. Her innate concern and focused attention for kids in the water gives them a sense of added safety."
The assisted swimming is part of Waves of Empowerment programme so that a strong focus is on safety as well as building confidence in children's swimming skills and love for the water.
We think it's an excellent idea, and a very important part of our children's development - safety first mums.