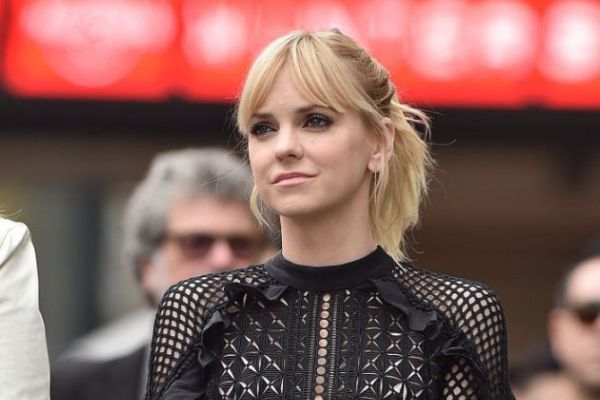 We've always loved Anna Faris for how unabashedly honest she is about her life. The mum-of-one never holds back, whether talking about her ex-husband Chris Pratt, with whom she still shares 'a lot of love and friendship', or her own body image.
She doesn't even shy away from discussing the plastic surgery she's undergone, which is a topic most celebs tend to stay mum about.
The Scary Movie star recently revealed to Women's Health why she got a boob job shortly after ending her marriage to actor Ben Indra in 2008.
"I was always a negative-A cup, so when I was 30, I was getting a divorce, I had just finished House Bunny, and I'd sold another movie, all of these new things were happening to me, so I got my breasts done," Anna explained, "It was f*cking awesome."
The University of Washington graduate continued, "I never, ever thought I'd do something like that. I always thought plastic surgery was caving in to 'the man,' you know? But it came down to a really simple thing: I wanted to fill out a bikini. What would that feel like?"
"I'm still floored that I did it, because I am a staunch feminist. I kept thinking, 'Am I betraying my own gender by doing this?' I wish that we were more supportive of each other."
Indeed, women are often judged for modifying their appearance with plastic surgery or through other means.
However, those criticisms fail to acknowledge that, considering how much emphasis is put on girls' and women's looks from a young age, it's hardly surprising that many ladies feel the pressure to change their hair or body.
As well, feminism seeks in part to empower women to make their own choices in regards to their lives, including their bodies, so another side to the argument would be that plastic surgery isn't exactly the anti-feminist act some say it is.
"I think that people should be able to do whatever they want, whether it's getting braces, bleaching their hair, getting extensions, getting a boob job, getting vaginal surgery, or getting a nose job," 41-year-old actress shared.
The comedian also opened up about her relationship with her ex Chris, and what it's like co-parenting their five-year-old son Jack with him.
"What Chris and I try to do is to communicate openly," Anna said, "We reiterate that there aren't rules to this. We have a lot of love and friendship, and our big goal is to protect Jack."
"I cherish my family, my close friends, my child - that makes the rest of it worth it."
We can't help but agree with that!