If snacks for little ones taste so good, why aren't we eating them? Well – apparently we are!
Research by Organix has found that parents are seriously tempted by their children's snacks. Nearly half of parents admit to nabbing their little ones' food under the pretence of 'checking that it's ok.'
Asked about "sneakily stealing" their babies' or toddlers' treats, one in four say some of my little one's snacks taste so good I can't resist pinching them, and one in five say they've been given 'the look' by their child when they're caught stealing their food! And it doesn't stop at snacks, with nearly a third of parents confessing they often end up polishing off their child's leftovers.
And little ones are not impressed. Check out the video below to see their reactions!
So we asked Emily Day, Head of Food Development at Organix, why she thinks parents are tempted: "Our foods are specially made for little ones, with age appropriate tastes, textures and developmental benefits. Because we always use real ingredients to give flavour, our snacks are really tasty, it's no wonder parents sometimes swipe them too!"
#ForUsNotYou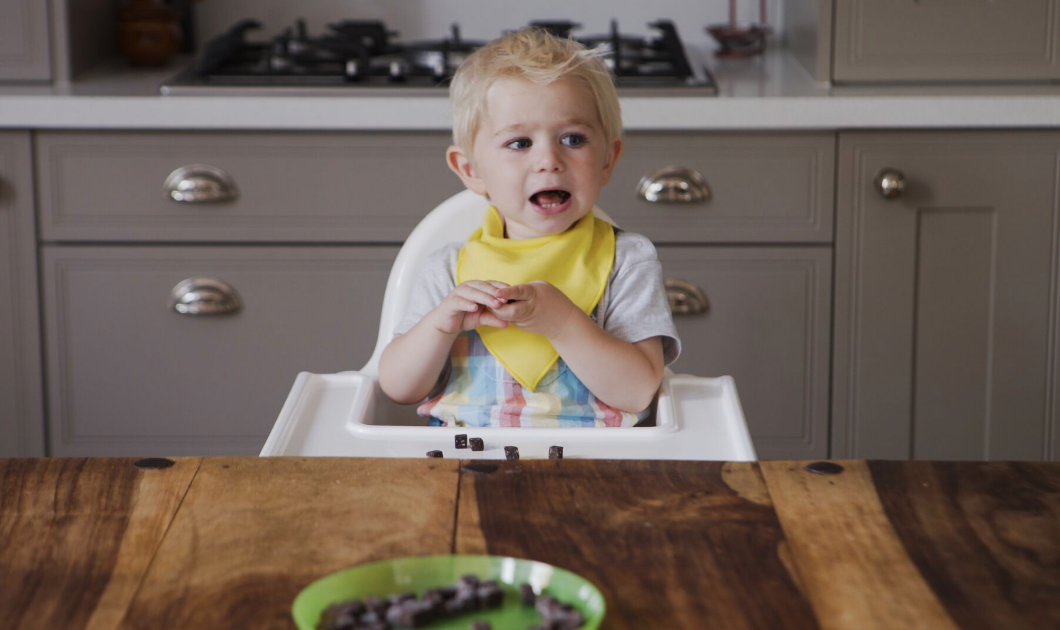 An ideal tasty snack
For me, having snacks on hand for little ones is a no brainer, but getting the right ones is not always quite so easy. As a mum, you want to feel good about the snacks you're giving your little ones, and you want them to enjoy them too. It's all about great tasting snacks without the junk. So a little reassurance, like the Organix No Junk Promise, can go a long way. In fact the Organix snacks definitely taste good enough to pinch!
To encourage your little one to eat pulses the new Organix savoury snacks are just the thing. Try Goodies Cheese and Onion Lentil Hoops and Goodies Cheesy Pea Snaps, deliciously light, crispy and tasty. They're packed with pulses, with more than 65% lentils and 65% peas, and tasty enough to swipe!
And they also have a new fun alternative to just dried fruit - Organix Goodies fruit and seed bites. They come in three delicious flavours - Cocoa, Banana and Coconut – and made from dried fruit, seeds and cocoa, they're a great way to get little ones to eat seeds!