By Keeley Ryan
Murder Most Unladylike author Robin Stevens has opened up about the "emotional" decision to bring the series to an end.
Death Sets Sail, the ninth and final installment in the series, hit shelves earlier this month.
And Stevens recently spoke to MummyPages about the inspiration behind Hazel and Daisy's latest adventure, spoilers (and why she's keeping the end of Death Sets Sail carefully under wraps) and how she knew it was time to end the series.
"I wanted to choose a really special setting for the girls' final send off. I grew up loving Death on The Nile by Agatha Christie, the book and the movie. I just love it, I love the story — and thinking about what iconic settings I could write about, I knew it had to be the Nile; it had to be Egypt," she explained.
"I went to Egypt with my family when I was 17, so [I was] only a couple years older than Daisy and Hazel are in this book. I have memories of being on a Nile cruise as a teenager, and came up with the bones of Death Sets Sail."
Death Sets Sail sees Daisy and Hazel in Egypt, taking a cruise along the Nile — and hoping to see some ancient temples, or maybe a mummy or two?
Instead, however, they get murder.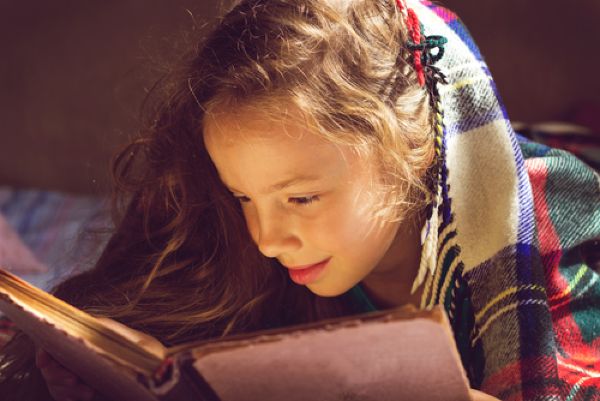 Also on the SS Hatshepsut is a mysterious society called the Breath of Life: a group of genteel English ladies and gentlemen, who believe themselves to be reincarnations of the ancient pharaohs. And three days into the cruise, their leader is found dead in her cabin — having been stabbed during the night.
As they investigate their most difficult case yet, it becomes clear to Daisy and Hazel that the victim's daughter is being framed — but there's danger all around, and only one of the Detective Society will make it home alive.
"Lots of fans are emailing me, traumatised and desperate to know what happens [after hearing Hazel or Daisy may not make it home alive]. But I'm keeping [the ending] completely secret, because I want them to go in and start reading it when it comes out and just not know what's going to happen next; to really be taken for a ride by the book," Stevens explained.
"I just have so many memories as a kid, reading series and just not knowing what's going to happen next and being so immersed in those books. And I want to give that to my readers."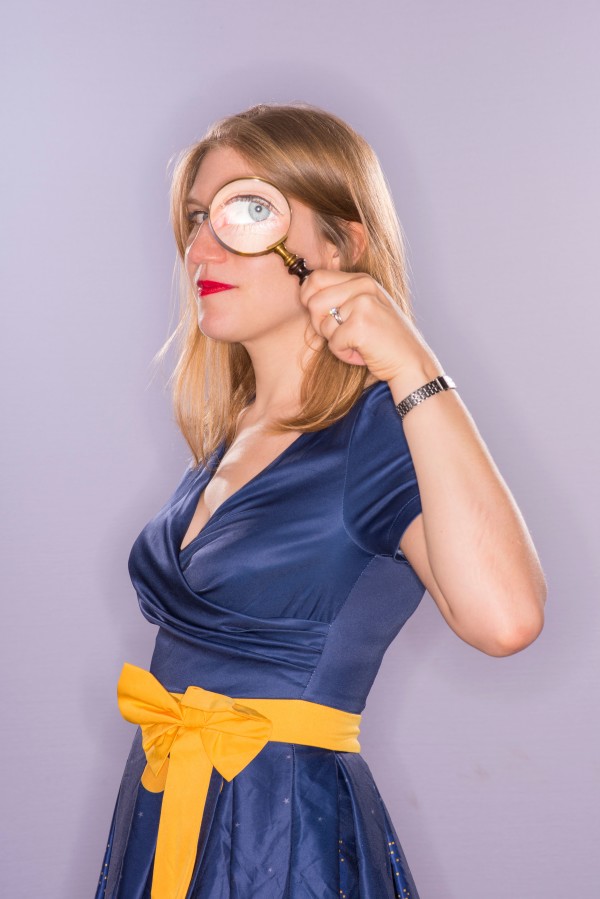 After a decade of writing the Murder Most Unladylike series, the author admitted that it felt like the end of an era — and "saying goodbye to friends" — when it came time to write Death Sets Sail.
"I mean, I always throw myself into my books and a part of writing them, for me, is going on an emotional journey with my characters and really feeling what they're feeling. But this book is the end, and I put a lot of emotional stuff into it — it was really emotional to write. It took me a long time to make myself finish it. I always stall in the middle of the books; I'm not quite sure what to do next and feel so dispirited. But with this book, I sort of got stuck about 30 to 40,000 words in and I had to force myself to push on and finish it," she explained.
"And then I wrote the final chapter and I cried; I've cried every time I've read the end of the book. [But] I really wanted to end the series. I thought it was the right time to do it. The girls are growing up, they're no longer like little kids anymore in the way they were when the series began. It's just it felt like the right time, for them and for the story. But I've been writing these books for 10 years now, a third of my life pretty much. And [writing the final book] felt like saying goodbye to friends; like the end of an era, so massively emotional."
The author added that while there wasn't a particular moment when she knew for sure that it was time to end the series, it was "probably the right time to say goodbye to this this chapter".
"I think it was [that] I always wanted my books to be a series in the loosest possible way, like how Agatha Christie's Poirot or Miss Marple, get picked up and put down in a situation, and they solve a murder; it's not like there's an overarching story about them. I really wanted my characters to go anywhere and just solve a murder. But I always wanted to write about growing up, and being a teenager; I wanted them to get older. And I think as I was writing the seventh book, I realised that they're not kids anymore — they're teenagers," she continued.
"There's a bit where they say like, the one bad thing about growing up is you can't hide under tables anymore. So, they can't sneak around the way they could when they were little kids and their detecting methods would have to change as they got older and older. And so I thought this is probably the right time to say goodbye to this this chapter and and finish the series."
And while many fans will be sad to see the Murder Most Unladylike series come to an end, there's some good news — there are more detective adventures from Stevens on the way.
Earlier this month, it was announced that May Wong would be front-and-centre in a linked series, The Ministry of Unladylike Activity. There's still a little while to go until the first book in the series hits shelves in August 2022, but the author did share a bit about what fans can expect.
Set in World War II, there will be two other new characters alongside May, "a sort of main trio". And in good news for fans of the Murder Most Unladylike series, there may be some familiar faces popping up in the series.
"I have a lot in my head, and I'm really excited to get it down on paper. I think there are a lot more great stories to tell," she added.
Death Sets Sail by Robin Stevens, published by Puffin, is available now.