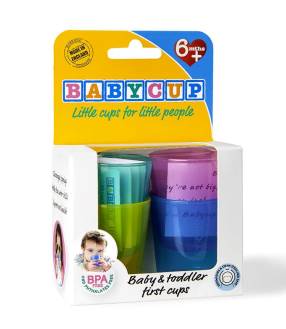 Here at MummyPages HQ we just love mummy businesses and were excited when we came across this gorgeous little business, babycup.co.uk set up by mum of three Sara Keel.
Are you keen for your little one to move on from using bottles but deterred by them using larger cups. New Babycup is the first little cup for babies and toddlers – designed as a drinking cup ideal for weaning babies and as a milk-feeding cup for new-borns or premature babies alongside breastfeeding. Perfect for tots aged from 6 months to 2 and a half years.
These gorgeous little cups are extremely cute and aesthetically will have your little one in love at first sight. No lid, no handles, and best of all no spout, Babycup is quite simply a 'cup-shaped cup', but with the added bonus of being miniature, making it perfectly baby-sized.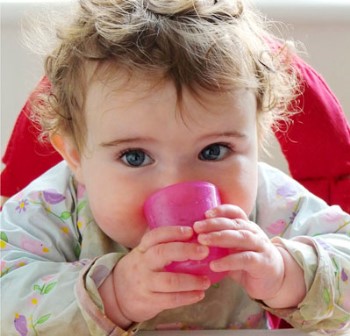 Effective and easy to use, carefully considered design features, such as the slim drinking-edge for little mouths and the tiny circumference for little hands, make Babycup the perfect size for little ones. It is also BPA-free, toxin-free and phthalates-free, dishwasher and steriliser safe. Each Babycup holds 50ml and comes with ml measurements on the side.
Babycup founder Sara Keel, found that there was great support to her theory that spouts and no-spill valves were not just without any health benefits, they were potentially damaging for a baby or child's developing teeth, jaws and palate.
Even more alarming, earlier this month, the Department of Health released a report highlighting the true extent of childhood tooth decay in the UK and the survey showed that half of the UK's children risk rotting teeth thanks to sugary drinks and snacks and that a traffic light scheme is being trialled in England to combat tooth decay.