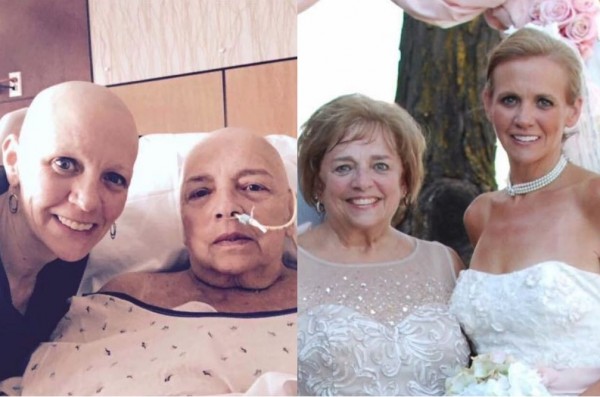 A woman has shared an emotionally-charged tribute to her mother, for changing how she looks at herself as they battle through cancer together.
When Kelly Epps first began her fight with the illness, she felt anything but 'pretty'. After starting chemotherapy, she lost her hair and couldn't seem to accept herself as a 'beautiful' woman.
In a post shared to Love What Matters, she wrote: "It didn't matter how much makeup I put on or how cute I dressed. I felt bare and not myself...Looking in the mirror and seeing what chemo has done to my body can be brutal."
In a cruel twist of fate, Kelly's mother fell ill with the disease also, and she underwent a stem cell transplant as part of her treatment. She, too, lost her hair.
Looking at her mother with no hair was a huge turning point for Kelly. Her mother was still beautiful, even without her hair; and the physical impact of her illness brought her inner courage to the surface.
"All I see when I look at her is beauty and strength. My, how perspective changes when you are looking at someone you love dearly as opposed to looking at that same thing in yourself.
"My mum radiates beauty. My mum radiates strength. How can I now look at myself any differently than I look at her?" she pondered.
It is for this very reason that Kelly has described fighting this horrible battle together as 'a blessing'. Together, they have been able to help each other to overcome every obstacle.
"We fight some of the same battles and have someone to talk to who gets it. Rough days can be made better with a single phone call to my mum. We are so blessed. And strong. And beautiful.
"Yes, I can say that now. We are bald AND beautiful."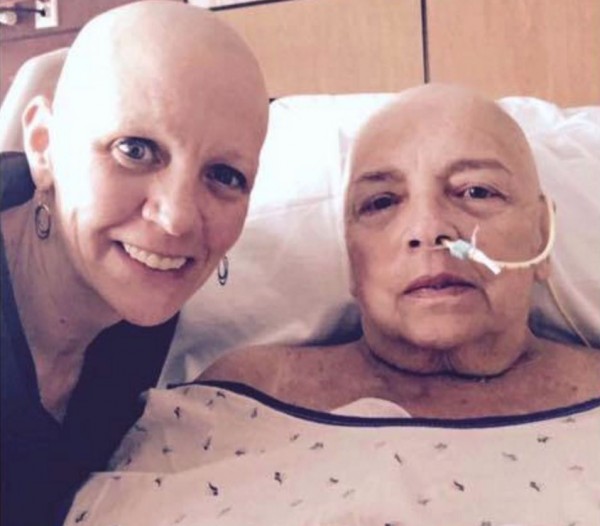 Kelly's powerful message has really struck a chord online, with many people taking to the comment section to share their own stories and messages of support.
"Currently going through the same thing and I can tell you, it sucks and is scary when it happens to us guys, too. God bless you, ladies; I can't imagine how it felt for you," wrote one well-wisher.
Elsewhere, another put baldness into perspective, writing: "I have female pattern baldness. Not a lick of hair on top! And I'm a hairdresser! When people find out, they're like, 'Oh no, how sad. It must be so hard to suffer with that.' And I say, 'I am so lucky that it just happened naturally. I'm not sick or suffering…I am very blessed.'"