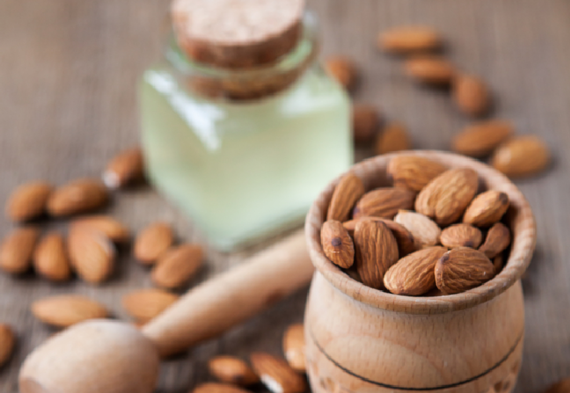 Coconut oil is famed for being the must-have beauty essential because of its benefits to your skin, hair and even your teeth. It is perfect for getting rid of chapped lips, conditioning your hair and even moisturising your skin but there is a new oil in town - almond oil.
If you are a little dubious, these ten beauty benefits will have you convinced:
It is absorbed into the skin pretty quickly making it great for moisturising your hands and feet.
Gets rid of dark under eye circles.
It's high in vitamin and E with gives your skin much need hydration.
When you apply it directly to your skin, it makes it smooth and supple.
With its ability to hydrate the skin it helps to plump it up minimising the effects of wrinkles.
If you have dry itching skin, rub a little almond oil onto the affected area and watch the changes.
Just like coconut oil, almond oil works great in your hair. Simply rub it in after washing, leave for ten minutes and wash out. The result - your hair will have an incredible shine.
As it is not too greasy, it is great as a makeup remover as it helps to open pores and ensure your face is properly cleansed.
As it is high in magnesium, rubbing it onto your scalp can help stop your hair from falling out.
Helps with dry, chapped lips. Simply rub a little on for smooth, kissable lips.