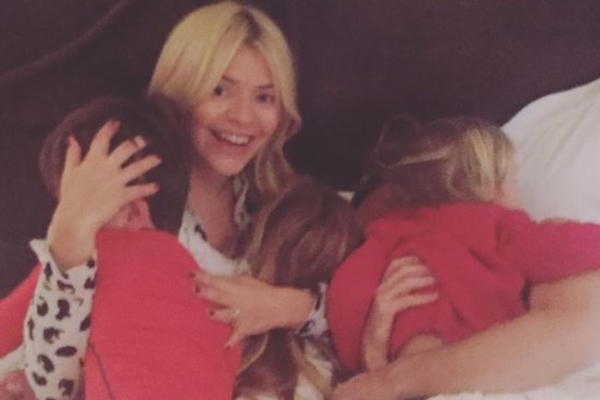 Holly Willoughby has said becoming a mum was all she ever wanted in a recent interview with Hello magazine.
Although she's had a very successful career, Holly is adamant that her career was never her number one priority.
"It wasn't like when I was at school I thought, 'Oh, I'm going to be this big career girl.' Being a mummy is definitely my most favourite job of all", she revealed.
The dream came true for Holly and husband Dan as they now have a gorgeous brood of three, Harry, seven, Belle, five and two-year-old Chester.
She's even compared looking after her kids to "hanging out with friends."
"It doesn't feel like hard work now they're that bit bigger. I'm not just looking after little people, I'm hanging out with friends."
Holly says she could only leave her children at home for a job she truly loves.
"If I'm going to get up and leave the kids in the morning then it has to be for something that I care about, or feel passionately about – and I'm lucky to be able to do that."