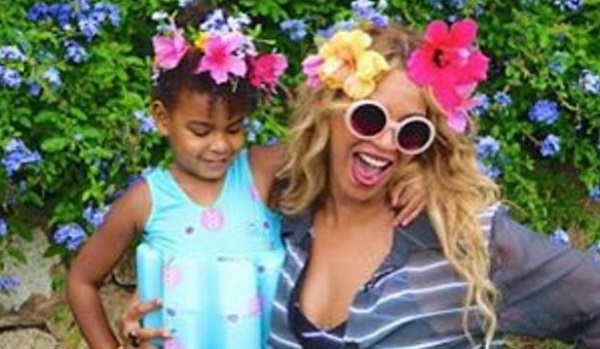 She is one of the most successful artists in the world, consistently pushing boundaries and reaping the rewards in the music world; however, motherhood – not music – is the greatest source of singer Beyoncé's pride.
The star, who is mum to four-year-old daughter Blue Ivy with husband Jay-Z, has given her first interview in two years – and motherhood was a major focus of her exchange with Garage magazine.
The 34-year-old, who has sold over 118 million records worldwide and has a whopping 20 Grammy Awards under her belt, revealed that becoming a mother is still her greatest achievement to date.
"Out of everything I've accomplished, my proudest moment, hands-down, was when I gave birth to my daughter, Blue," she told the publication.
Beyoncé was also keen to lavish praise on her own mother, Tina, who has had a powerful influence on her as a woman, a mother and an artist.
"Everything I know about being a mother comes from the examples she has shown. My mother has instilled confidence in my sister and me, and taught us to always be grateful," the star added.
Blue is clearly a constant source of inspiration to her mother, too, having recently made a cameo in the video for her song Formation.
SHARE if you hold the same level of pride in your children and motherhood.