Stranger Things season 4, volume 2 has finally arrived on Netflix and we couldn't be more excited!
Stranger Things fans were left on the edge of their seats last month after the Duffer Brothers dropped the first volume of season four onto the streaming service, leaving us waiting to find out what happens in these nail-biting final episodes.
Now that the wait is finally over, we can't help but obsess over all things Stranger Things — which includes some pretty fantastic character names. If you're stuck for baby name inspiration, here are some bitchin' options to help you out.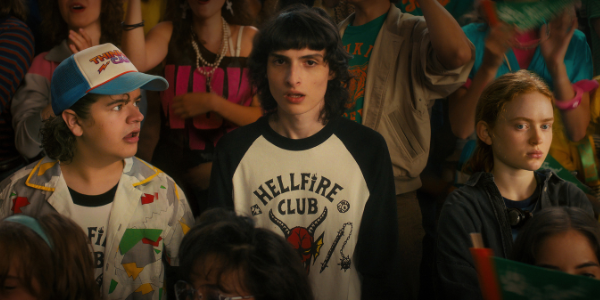 William - After our quiet artist Will Byers, played by the talented Noah Schnapp.
Joyce - In honour of the determined and courageous mama bear, Joyce Byers, played by Winona Ryder.
Steven - The perfect excuse to name your tiny tot after everyone's favourite mom, Steve Harrington.
Nancy - While this retro name might mean 'grace', Nancy Wheeler is far from your typical graceful girl.
Erica - Wise beyond her years, Erica Sinclair has stepped up to the plate once again in this season of Stranger Things.
Billy - Once a villain, Billy Hargrove truly redeemed himself in the season 3 finale.
Enzo - A sweet nod to the date between Joyce and Hopper that just wasn't meant to be.
Robin - After our intelligent and tenacious Robin Buckley, played by the wonderful Maya Hawke.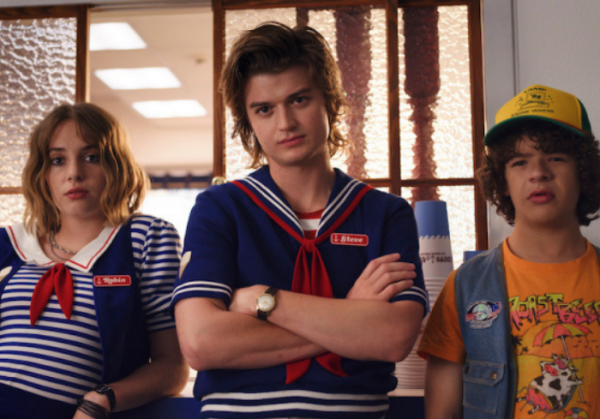 Dustin - After the loveable and nerdy teen, Dustin Henderson, played by the fabulous Gaten Matarazzo
Eddie - Everyone's favourite newbie, Eddy Munson quickly stole our hearts this season.
Maxine - No matter if you're expecting a boy or a girl, Max would be such a cute name for any Stranger Things fan in the making.
Lucas - Meaning 'bringer of light' we're hoping Lucas Sinclair lives up to his name in Volume 2!
Suzie - Who could forget Dustin's long-distance girlfriend, Suzie Bingham, the Never Ending Story fanatic?