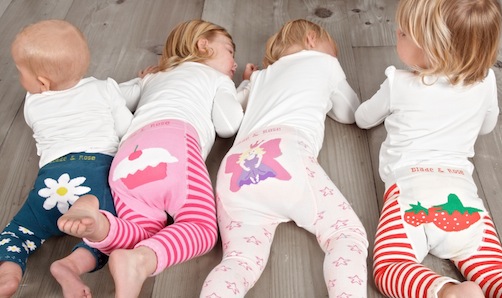 Blade and Rose is a beautiful new clothing brand that makes gorgeous baby leggings. These leggings have a really sweet design on their bums, including rabbits, fairies, cupcakes and dinosaurs.
Blade and Rose leggings are designed by mum Amanda, who was tired of seeing her daughter's bum on show when she was learning to crawl. When she discovered there were no leggings on sale with designs on the bottom, she decided to create them herself. And we think she has done a fantastic job!
The leggings are available for both boys and girls, and they make for a really cute gift. They are funky, innovative and of the highest quality, so as your baby crawls all over the house, the leggings will stay intact.
Blade and Rose have also launched some crochet hats that are stylish and tasteful.