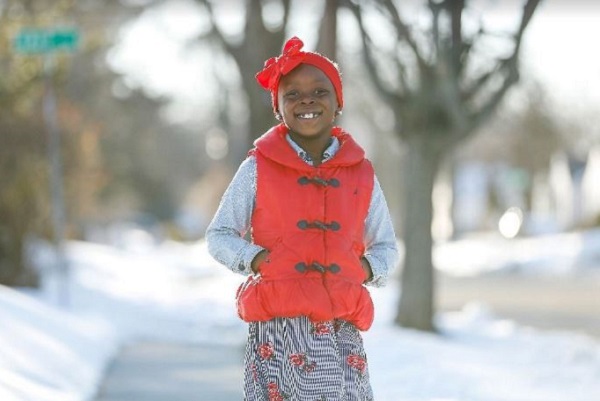 At the age of just 7 years old, Jenny Shaw already knows what it's like to be away from home without creature comforts.
The cancer survivor now wants to make sure that no other child cancer patient goes without necessities again. She now puts to together care packages for other hospitalised children.
"Stuffed animals, toiletries, warm blankets, warm socks," Jenny said, listing the package contents while speaking to Inside Edition. "Things you would need in a hospital — like stuff you could sleep with and take baths or showers with."
So far, the youngster from Rochester, New York, has put together over 50 care packages. Even though she never gets to meet the recipients, she still knows that she's doing a good thing.
"It's fun, but I didn't get to go into the rooms and see the kids," she revealed.
Dad, Mike Shaw, said that giving back was a way of healing for the family after the shock diagnosis.
"It was like a therapy to do something positive, to not just focus on going through chemo and radiation. It definitely was a positive distraction."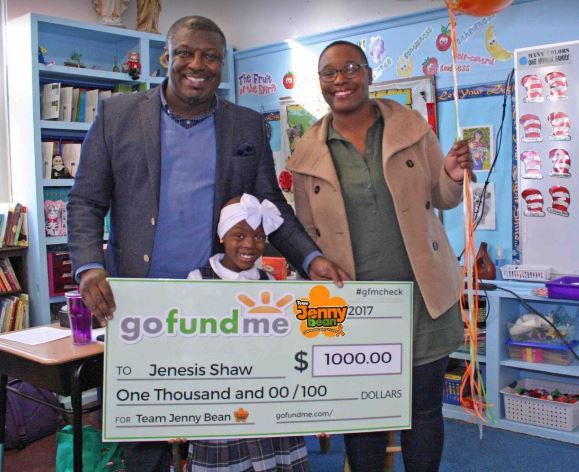 Jenny was diagnosed after her parents found strange lumps on her ribs. It was Wilms tumour, a kind of cancer usually found in children under five years old.
"All the air left the room," Shaw continued. "All three of us were in shock. We never planned on being in the hospital more than a couple of hours and we ended up staying in the hospital for a week."
Jenny recently completed the treatment, and her parents couldn't be prouder.
Between radiation, chemo and five surgeries, Jenny wanted to make sure that no child like her went without. The family have started a Gofundme page for Team Jenny Bean Hospital Care Bags, where they have already surpassed their goal of $60,000.
"Even through challenging times it's still important to give back," Shaw concluded. "And through giving back we can find a way to celebrate and find the silver lining in every cloud."