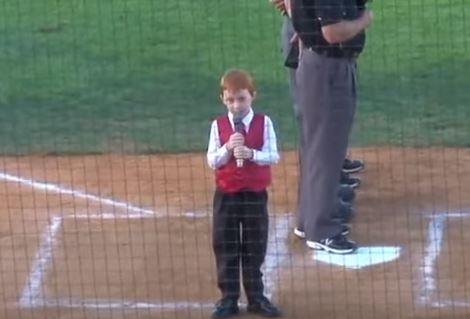 Hiccups are a nuisance.

From rendering you self-conscious in a crowd to curtailing your ability to speak, hiccups are one of those things most of us love to hate.

Considering all of this, it's no surprise that a seven-year-old boy in Australia has been lauded for managing to get through a very public rendition of the national anthem despite having been overcome by a serious case of hiccups.

Ethan Hall, who was performing the anthem before an Australian Baseball League match, soldiered on and ultimately reached the end of his rendition before being met by rapturous applause and a series of high-fives by Brisbane Bandits and Adeaide Bite players.

The show much go on after all!