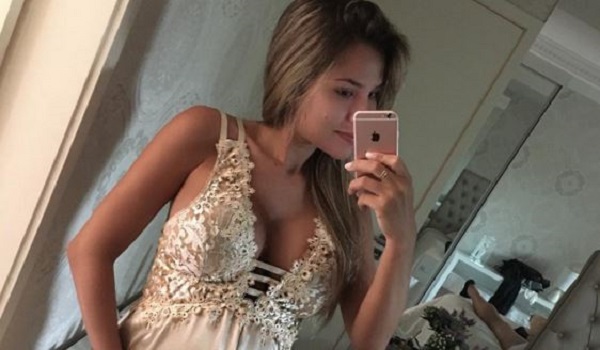 If you're posting a baby bump shot to Instagram these days, you should be prepared for the world to dissect every single inch of that photo!
This is what pregnant Brazilian reality TV star Adriana Sant'anna has learned, after becoming a viral internet sensation this week.
Followers of the 24-year-old, who shot to fame in Brazil for appearing on Big Brother, are claiming that they can see the impression of her unborn child through her bump in one of her recent photos.
In the shot, Adriana is seen posing in a while bikini, her bump proudly on show for the world to see. Eagle-eyed fans were quick to point out, however, that they could make out the outline of Adriana's baby through her belly!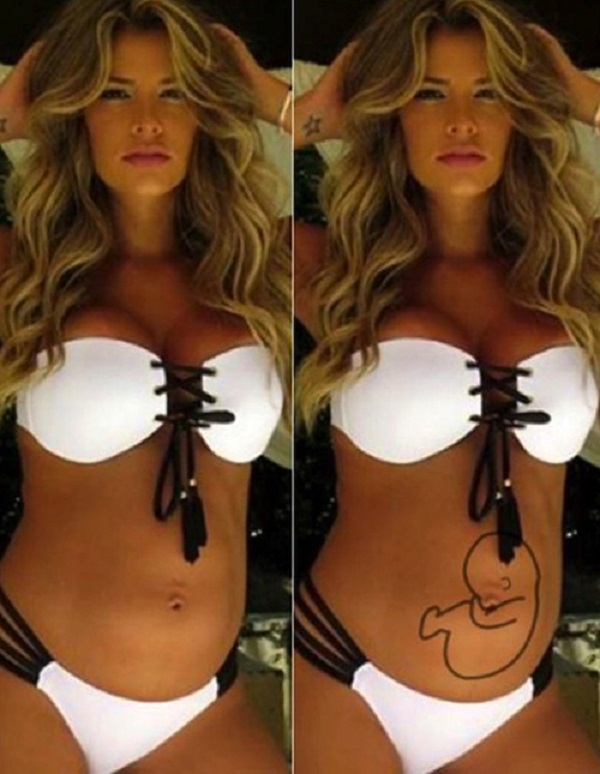 In an effort to convince the sceptics, one person has even drawn on the outline in black. Can you spot Adriana and singer husband Rodrigao's little one?
Fans of the star were amazed by what they found, with one commenting: "You can see the baby, yeah! It's not an optical illusion!"
"You can see PERFECTLY!" wrote another excited Instagram user.
Hmm, we're not sure we're convinced. What do you see in the photo?