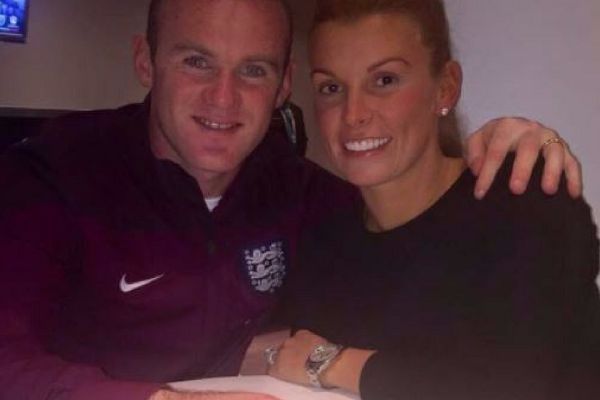 If you want to see something sweet to start your day off right, this is it.
Mum-of-four Coleen Rooney posted an adorable photo of her newborn son, Cass, getting smooches from his older brother Kai.
People are loving the pic, and it's already garnered over 90K likes on Instagram!
"Morning kisses," she simply captioned the post, along with a very apt kissing emoji.
Nothing warms our heart like siblings showing each other some love.
Eight-year-old Kai is Coleen and Wayne Rooney's oldest son. It's lovely to see him getting along so well with her youngest, whose birth she and Wayne announced last week.
To be fair though, he's had plenty of practice as a big brother so far!
Coleen and Wayne are also parents to four-year-old Klay and Kit, who just turned two.
The childhood sweethearts both shared first photos of baby Cass last week, and we adore their updates on the latest addition to the Rooney family!
Fans couldn't get enough of the darling snap of Kai and his baby brother.
"Awww such a precious photo... congratulations Coleen and family - he's such a little sweetheart!" a follower wrote.
Another person said, "A lovely moment big brother and new baby brother. Congratulations and happy birthday Cass."
"Gorgeous picture of your eldest and youngest," one fan commented.
We couldn't agree more!