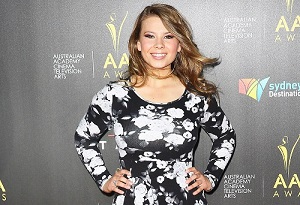 It is hard to believe it, but The Crocodile Hunter star Steve Irwin is dead nine years this year.
His influence is still very much alive, however, if his now 16-year-old daughter Bindi's latest comments are anything to go by.
In an interview with People magazine, Bindi revealed that despite being a teenager, boys are the last thing on her mind – and it's all down to her late father!
The bubbly teen, who has followed in her dad's footsteps by working with wildlife, has said that she's following his rules when it comes to dating.
Bindi joked to the magazine: "Dad said I can't date until I'm 40. So maybe I'll just focus on my studies. It's a long way off."
The teen added that she was happy to be a role model for young girls, laughing: "Teenage boys are scarier than crocodiles…crocs are much more predictable!"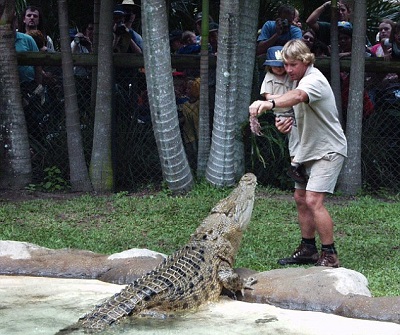 As former teens, and mums to teens, we have to say that we would agree with Bindi's keen observation!
Steve's presence in Bindi's life is evident, having previously spoken about her struggle in coming to terms with her father's tragic death.
She once told Daily Mail Australia: "It's like losing a piece of your heart that you don't get back. People say that time heals all wounds, but that doesn't work. It doesn't ever happen…you learn to cope."
No doubt Steve would be incredibly proud of Bindi today.
Bindi isn't the only star of late who has decided to follow in her parents' footsteps, with model Cindy Crawford's daughter Kaia recently making her modelling debut.