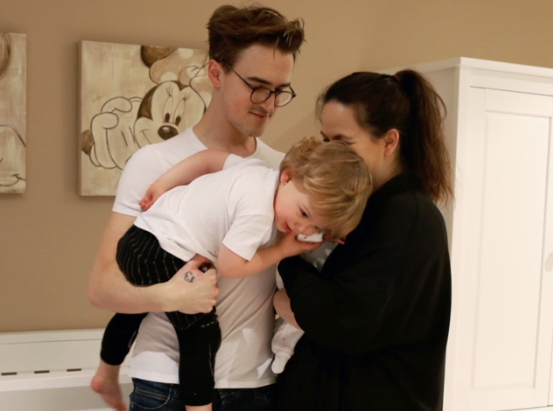 The Fletcher family don't do things by halves which is just ONE of the reasons we - and millions more - love them so much.

In keeping with their time-honoured tradition of documenting the highs and lows of family life with candid snaps and creative videos, Tom and Giovanna Fletcher, who was recently crowned Celebrity Mum of the Year, have decided to pay tribute to their newborn son Buddy with the help of a truly stunning timelapse vid.

Following in his big brother Buzz's footsteps, baby Buddy, who was born on February 16th this year, is introduced to the public in footage which documents his nine-month journey before his highly-anticipated arrival.

Featuring the always adorable Buzz, who can be seen playing with his daddy and admiring his mum's bump as the months progress, the family celebrate special family events, including Halloween and Christmas, before Giovanna wanders off-screen to meet her little boy.

Accompanying the video with a sweet message, Tom wrote: "We took photos almost every day of the pregnancy...again! Well, we did it for Buzz so how could we not do it for Buddy."

"We hope you enjoy watching it as much as we love looking back over the last 9 months of our lives that brought us our second son Buddy Bob Fletcher," Tom wrote about the video which has clocked up a whopping 50,000 clicks in mere hours.

There's nothing else to say, but oh how we love this family!


SHARE to spread the love!