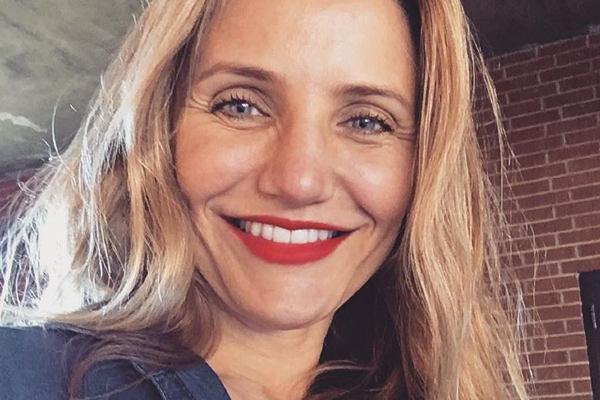 Picture via Instagram
We've been a bit confused about Cameron Diaz's retirement status - one moment Selma Blair is telling Metro News UK that her The Sweetest Thing co-star is 'retired from acting', the next she takes to Twitter to say Cameron is 'NOT retiring from ANYTHING'.
The Charlie's Angels actress has finally set the record straight, though we can't say we're happy about the news.
In an interview with Selma and Christina Applegate, who also starred in The Sweetest Thing, Cameron told Entertainment Weekly, "I'm semi-retired, too, and I am actually retired, so I would love to see you ladies."
While we're glad she has more time to see her friends, we can't help but feel disheartened about the fact that the 45-year-old won't be gracing the silver screen anymore.
From My Best Friend's Wedding to The Holiday, she's brightened so many of our favourite films with her wide smile and wild sense of humour.
Cameron has definitely been taking things a bit slower nowadays though, with her last film being Annie back in 2014.
We wonder what she'll be doing with all of her spare time now!
Cameron has published two books related to health, with the most recent one being released in 2016. Who knows, maybe she has another page turner in store!
She also joined stars Jennifer Lawrence and Adele to attend the Women's March in January this year.
As much as we're disappointed she won't be up to kooky hijinks on the big screen, we're sure she will impress us all with her work outside Hollywood.
What's your favourite Cameron Diaz film? Are you be sad to see her go?