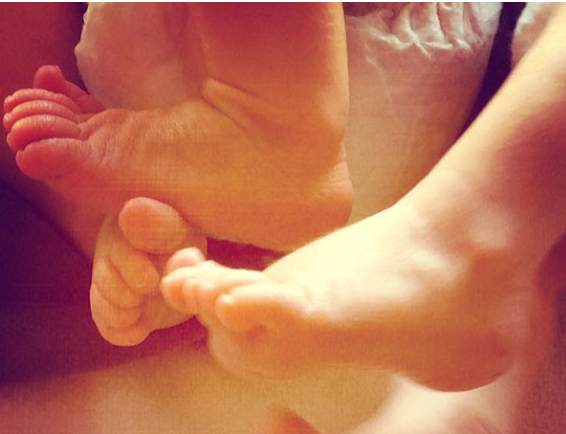 Hollywood actor, Chris Hemsworth and his wife Elsa Pataky have revealed the names of their newborn twins.
The happy couple have announced today they have decided to call their sons: Tristan and Sasha.
Elsa decided to share a snap on Instagram of their twin's feet with the caption: "They are already home. Tristan and Sasha arrived in this world 18 March just after the full moon. Complete happiness!!"
Chris and Elsa also have a 22 month old daughter called India.