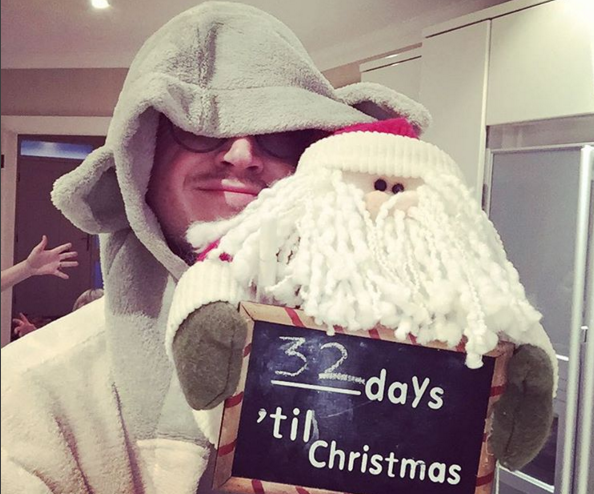 If there's one celebrity family which we would give anything to spend some time with, it would have to be the much-loved and highly entertaining Fletchers.

Tom, Giovanna and their incredibly adorable son, Buzz, have kept the masses entertained for months as they navigate family life by singing catchy songs, blowing dandelions and making incredibly sweet announcements.

And thankfully for us, they have no intention of stopping now if a recent Instagram upload captioned "Our new morning routine" is anything to go by!

Sharing footage of the entire family enjoying a festive-themed performance his week, the adorable trio managed to melt the hearts of everyone who took a moment to view the uplifting clip.

Christmas and the Fletchers - what could be more wonderful?