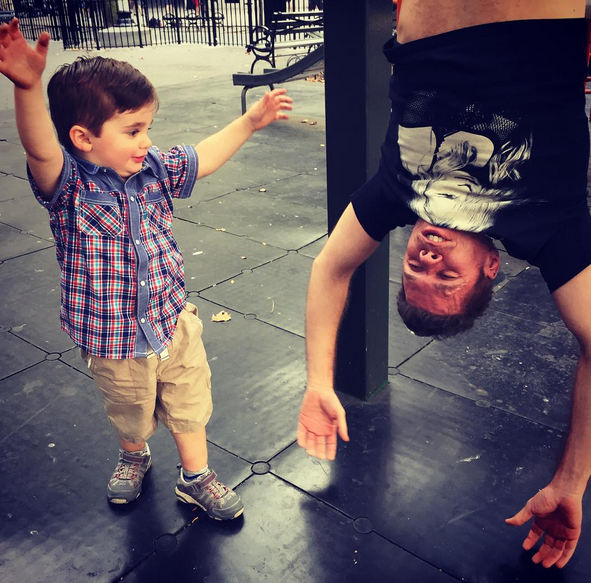 We all know just how tough being a parent is and the last thing any of us want is to be criticised for trying to do our best, something one dad knows about all too well.
Perez Hilton posted a photo of him sharing a shower with his two-year-old son, Mario, but the snap has been criticised by many, with one labelling it as "creepy".
The celebrity blogger, whose real name is Mario Lavanderia, shared the photo of him and his youngster grinning on Instagram.
Captioning the photo: "Our family motto is: #fun! We try and incorporate fun into as much of the everyday things we do! #Bathtime", we're sure Perez was not expecting the backlash he received.
Many followers were quick to criticise the star, with some branding the picture as "kinda creepy" and "odd". Some comments even went as far as to suggest it was "child abuse" with another writing: "Is this a joke they're both naked [sic]"
However, others were quick to jump to the father-of-two's defense, with one person writing: "It's not wrong at all. They are father and son."
"No need to explain yourself. Shorts or not, nudity is nothing to be ashamed of and it's how we teach our children about our bodies," wrote another.
Talking to the Daily Mail about the backlash, the former Celebrity Big Brother star said: "Everyone does what they see fit as a parent. Personally, I enjoy putting on my swim trunks and taking a shower with my son as often as possible. I'd rather do that than leave him unattended, which will not happen until he's older and I'm confident he can be safe alone."
Perez is also father to four-month-old Mia, who like Mario was conceived via a surrogate using an egg donor.