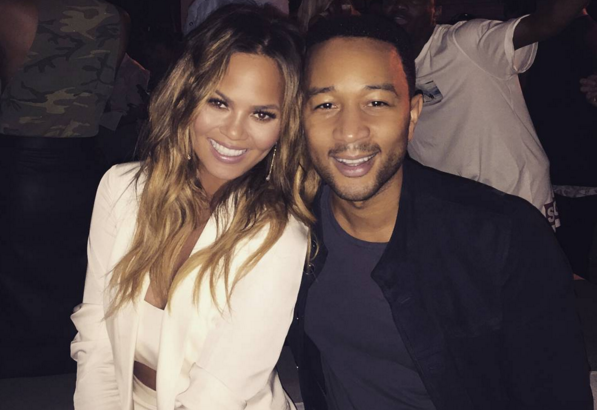 Some celebrities would have you believe they sailed effortlessly through their pregnancy, barely noticing that they were carrying another human as they sashayed down endless red carpets and stunned at award shows.

But for us mere mortals, carrying a child for nine months is definitely something which affected change on various aspects of our lives.

From socialising to choosing an outfit, these things require a little more forward planning in the run-up to your delivery - something which much-loved model and TV personality Chrissy Tiegan would agree with.

Taking to Instagram at the weekend, the 29-year-old star, who recently revealed she was expecting her first baby, gave an insight into the struggles she faced while attempting to prepare for a recent starstudded event.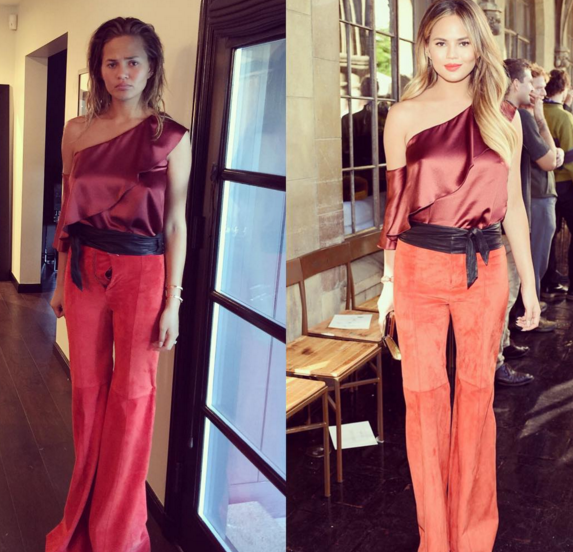 In an effort to accommodate her burgeoning bump, Chrissy burst the crotch of her stylish orange flares - a wardrobe malfunction the vast majority of us have experienced at one time or another.

With her trademark humour, Chrissy decided to share her mishap online by posting a before and after shot of herself in the same 70s-inspired ensemble.

It looks like a deft hand and some quick needlework saved the day for Chrissy, who wrote: "Tailors are a miraculous thing. The hem of my pants became my crotch patch. #crotchpatch #belly thanks for the side by side, mom."

Dare we say, we're starting to love this woman more and more!