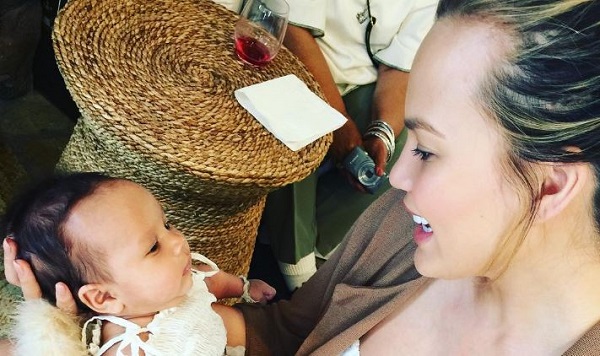 Little Luna Stephens is one of the most photographed babies on Instagram, and we live for Chrissy Teigen's adorable family portraits. However, it's an un-posed, totally off-the-cuff picture that is capturing hearts all over the internet today.
Model and presenter Chrissy took to Instagram to share her 'Flashback Friday' post, and it could not be more stunning.
The shot, taken just after Luna was born, shows Chrissy and husband John Legend wrapped up in love as they take in their first moments of parenthood together.
Raw and totally natural, the photo captured the couple in a moment of pure and blissful happiness with their little one.
Needless to say, the photo has struck a chord with Chrissy's legion of followers, especially as it was her first time sharing such a candid post from Luna's birth.
"What a beautiful moment for the both of you. Thank you for sharing a small piece of the happiest moment, memory, experience," wrote one gushing follower.
Meanwhile, another observed, adorably: "Oh my God, it looks like the baby is smiling!"
Excuse us while we try to maintain our composure!
SHARE with a fellow mum to make her knees go weak.