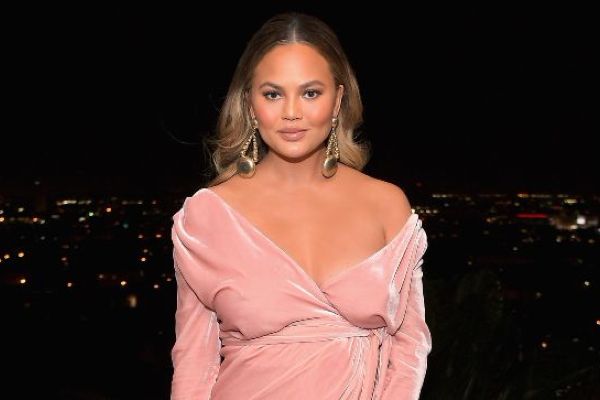 It's funny what a strange angle can do to a photo, creating strange optical illusions or just some hilarious misunderstandings.
In fact, someone noticed that a recent photo of Chrissy Teigen in New York City looked more than a little odd:
Hey @chrissyteigen this looks like you have strapped a very small man to your boob. Happy Thursday x pic.twitter.com/tIXedeTZqd

— Matt Mackay (@matty_jmac) 28 March 2018
In response to a tweet about possibly having 'strapped a very small man to [her] boob', the expectant mum quipped, "I had the baby."
Plenty of people weighed in with their jokes about the hilarious photo:
Move over mini dogs in purses, the haute new accessories are mini men.

— Jonathan Burke (@Darth_Burkie) 28 March 2018
spot the difference pic.twitter.com/iYuugdIzuA

— ellie (@elle_wisnewski) 28 March 2018
The boots are fierce & the tiny baby man looks hungry

— Diane Kerr (@dianeek67) 28 March 2018
Well at least that's one baby that doesn't look like John

— katie l (@lalaleav) 28 March 2018
Others expressed concerns that the man was a 'creeper' or an overly enthusiastic fan who was reaching out to her.
The real story is, however, much more touching.
"He actually saved me from getting run over by a cyclist. I should have looked before stepping out!" Chrissy shared in a tweet.
We're sure glad he did!