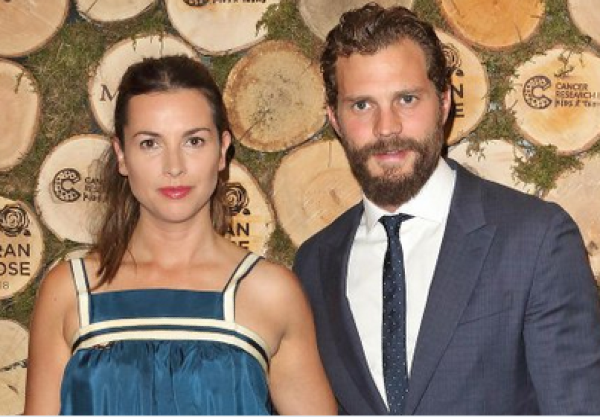 Actor Jamie Dornan is set to become a dad for the third baby.

The 36-year-old and his wife Amelia Warner are already parents to two beautiful daughters, five-tear-old Dulcie and two-year-old Elva.

The couple, who have been wed since 2013, have another bundle of joy joining their family.
Congratulations to him he is a gentleman

— Jim Stephens (@jimmysteamboats) October 6, 2018
The Fifty Shades of Grey actor revealed all in an interview where he spoke about his childhood, marriage and what it's like to be a dad.

A source confirmed that, "Jamie and Amelia have another baby on the way."

Rumours of a third pregnancy started swirling in August when the mum-of-two was snapped with what looked like a baby bump in Italy.

The actor said that his favourite role is being a dad.
Dornan lights up when talking about his daughters. "Being a dad is the best," he says. "I feel a healthy and lovely duty to provide for my kids, and I really like it. It suits me. Making my kids happy is a good thing for my wife and me to be driven by." #JamieDornan pic.twitter.com/ks9rFcMQn1

— Cheryl Alyson (@cheryl_alyson) October 6, 2018

He continued, ''when I'm at home all I am is a husband and father and that is all encompassing.''

"It's the role I take most seriously in life."

Jamie has spoken before about how parenthood is ''magical''.

''I love it. I want to be busy but I'm also aware I'm a young father and I want to spend time with my kids. So they come everywhere with me, which we can afford to do at the moment before they start school.''
Cute! Congratulations Jamie and Amelia on your expanding brood.