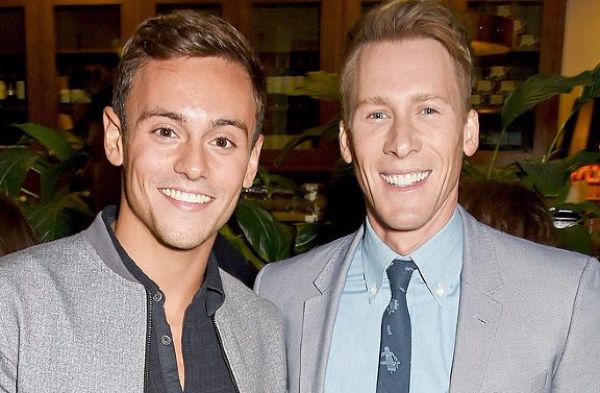 Congratulations are in order for Tom Daley and Dustin Lance Black - they're officially married!
The pair tied the knot yesterday afternoon in a "fairytale" ceremony in Bovey Castle, near Devon in the UK.
According to The Sun, the couple recreated scenes of Shakespeare's Romeo and Juliet, with Tom stood on a balcony in front of their guests, professing his love to Dustin.
The publication says that Tom sang "Romeo, Romeo, wherefore art though, Romeo?" before vowing to be with his long time love forever.
Tom and Dustin met back in 2013, and the duo became engaged just over a year and a half ago.
We're delighted for them!