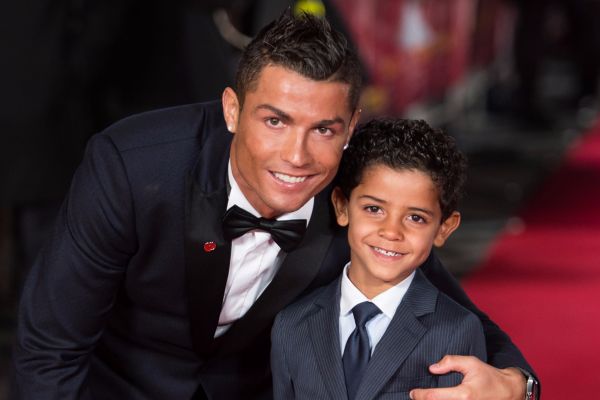 Footballer Cristiano Ronaldo appears to have just announced that he and his girlfriend, Georgina Rodriguez, are expecting a baby.
Fans believe that the sporting legend is about to welcome his fourth child, based on an interview he gave Spanish newspaper El Mundo.
During the interview, Cristiano was asked if he was happy to have another baby on the way, to which he replied: "Yes, very much."
The news arrives just a few months after he welcomed his baby twins, Eva Maria and Mateo, into the world. The 32-year-old posted a picture of himself holding the twins two weeks ago, looking completely smitten.
In an elated post on Facebook, he wrote: "I am happy to finally be able to be with my babies for the first time."
In a previous interview, he was asked if he would like more children, to which he replied: "My friends ask me if I want more kids and I always say yes, I want more, it's the best thing you can have in your life."
His girlfriend, Georgina, is a 22-year-old model and dancer from Spain. She was spotted with Cristiano for the first time in January 2016, supporting him at the FIFA Football Awards.
The footballer and his sweetheart met two years ago, in a Gucci Store in Madrid. Rumour has it they bumped into each other, struck up a conversation, and the rest, as they say, is history.
The Real Madrid star recently posted a picture on Instagram of himself and Georgina holding her belly, which initially set the rumour mill in motion.
Cristiano already has three children, including seven-year-old Cristiano Jr, with surrogate mums. Reports claimed that the surrogate mother of the twins is from the west coast of the United States, but her identity is unknown. The mother of his first-born has also never been revealed.