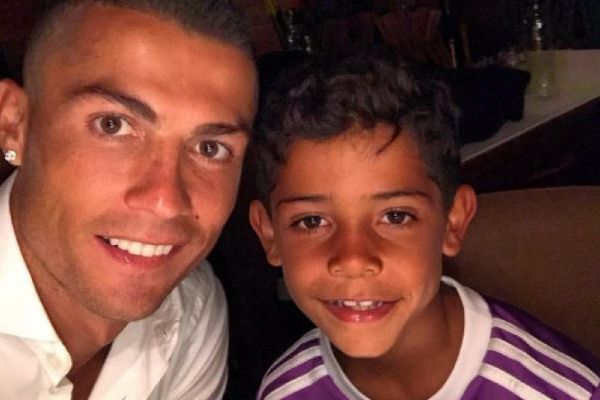 Footballer Cristiano Ronaldo has shared the first photo of his newborn twins. Cristiano took to social media to show off his precious bundles of joy, a little boy and girl, who are rumoured to be called Eva and Mateo.
The photo shows the famous footballer reclining on a sofa while cradling a tiny baby in each arm. "So happy to be able to hold the two new loves of my life," he wrote.
It's believed the twins were born by a surrogate mother. Back in March, The Sun reported that the football star was due to become a father again, of twins, via a surrogate.
Reports claimed that a surrogate mother on the west coast of the US was heavily pregnant and was expecting the babies "very soon".
Cristiano became a dad for the first time in 2010, to a son, whom he named Cristiano Ronaldo Junior; the little boy is known as Cristianinho. The mother of his firstborn has never been revealed.
"With the agreement of the mother, who wishes to remain anonymous, I will have exclusive custody of my son," he wrote on social media, after announcing he was to become a father for the first time.
In his autobiography, Ronaldo, the footballer said he would never reveal to the public how Cristiano Junior was conceived.
"People speculate I was with this girl or another, or there was a surrogate mother. I have never told anyone, and never will," he wrote.
However, he said his son would know the full story when he grows up: "When Cristiano is grown up I will tell him what I did, what I felt, everything that went through my mind.
"Some children never get to know their parents, neither mother nor father. Having a father is enough."
He also hinted at his desire to have more children. "My friends ask me if I want more kids and I always say yes, I want more, it's the best thing you can have in your life," the proud father said.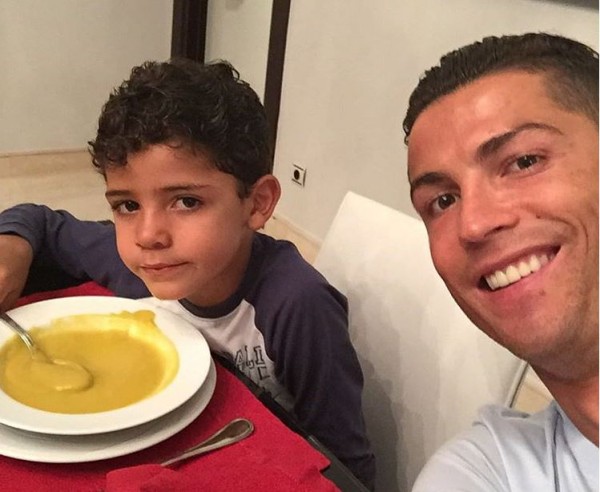 The soccer player is now taking time out from his busy career to enjoy his little ones' first few weeks of life.
He was participating in the Confederations Cup tournament but has left the camp to be with his newborn children, according to E! Online.
In a grateful statement on Facebook, Cristiano wrote: "I am happy to finally be able to be with my babies for the first time."
Congrats, Cristiano!