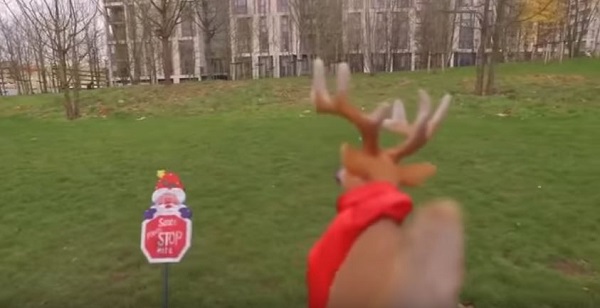 We are advised that Santa Claus knows absolutely everything about every boy and girl around, but this doesn't prevent our little ones from worrying as Christmas Day approaches.
This was the case for little Hamza Silman recently, an eight-year-old boy who was concerned that Santa may not be able to find his family's new flat.
Clever dad Johnathan Silman decided to take action in order to allay his son's fears, and what he did next is nothing short of amazing.
Using a Rudolph teddy and a drone, Jonathan created a 'Santa-Nav' mapping out Rudolph's route from the North Pole all the way to Hamza's house.
The resulting recording showed 'Rudolph' hovering over Hamza's house and taking note of the flat and the 'Santa, please stop here' sign outside.
As you can imagine, Hamza loved the footage – and so do the rest of the internet!
Check out Jonathan's impressive video below.