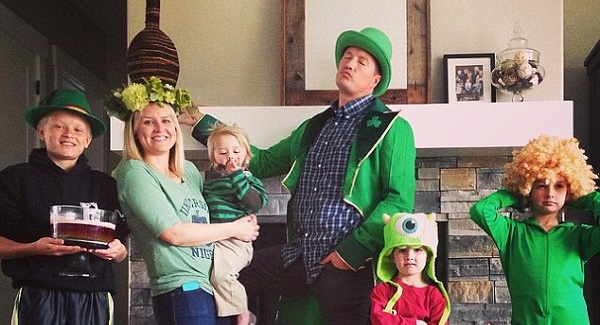 We've heard of (and encountered) some outrageous excuses for children being late to school, but this one should win an award.
When Seth King's daughter was late for school yet again, he decided to bypass the generic formula of apology and get a little inventive with his excuse.
The note reads: "Please excuse Isabella for being late today. There were some deer in our backyard this morning. She, being the huge Harry Potter fan she is, thought it necessary to chase the deer around our yard with her 'wand' (curling iron) while wearing her 'cape' (bathrobe) and shouting 'Expecto Patronum'. It made her feel magical."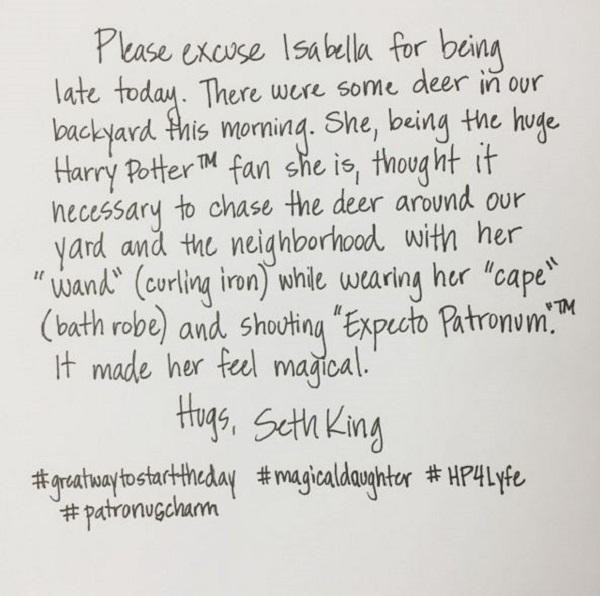 The sheer fact that Seth signed off the letter with "hugs" is enough to high-five him, in our eyes.
This isn't the first time that Seth has entertained the internet with his unique brand of humour. His 'Late Notes' Instagram account has a whopping 81K-strong following and showcases some his finest work.
We think this father-of-five has just become our new hero.