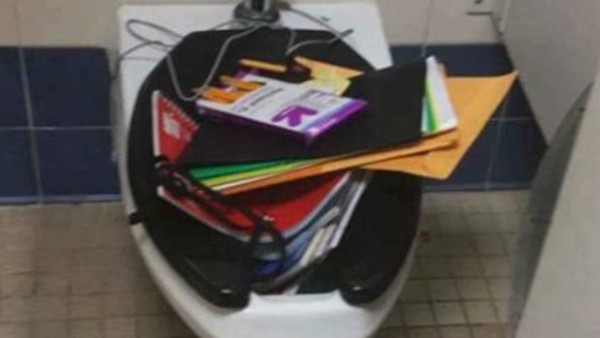 Bullying isn't going away, so nor should our fight to raise awareness about the issue – whether that's talking about it at home or supporting our kids' schools' anti-bullying programmes.
And nowhere has this been made so stark than the heartbreaking bullying situation a young deaf boy was involved in recently
Alex Hernandez, a senior in a US high school, has been deaf since he was just one. He wears a cochlear implant, without which he can't hear.
On this particular day, Alex was in the canteen getting some food, and in that time his schoolbag was taken and thrown into a toilet in the school bathroom. It contained school supplies, a tablet, his debit card and the battery for his cochlear implant.
Yes, we know – disgusting.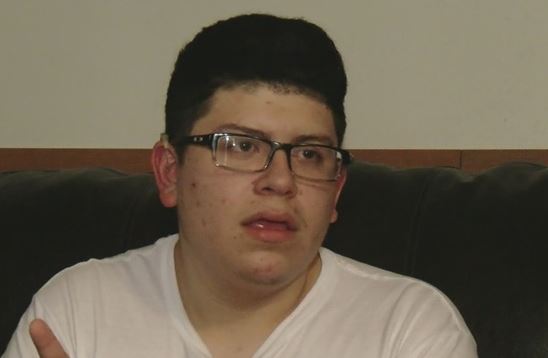 Alex bravely spoke out about the incident, and his graceful response has taught us that the best way to respond to bullies is with love.
"Those students think it's OK to bully a deaf student, but it's not. It's not OK to bully someone who is disabled, deaf or hard of hearing," he told KMTV. "Or anyone for that matter.
"I was very upset because I know I work really hard on my project and homework because I just want to make my mom to be happy and know that I did a good job on the homework.
"I just want to talk to them; I don't want to fight them. I want to talk it out. And talk to their parents about them so they can tell them they need to teach them the right thing to do."
@KETV What a bunch of knuckleheads.

— Black41FlashReverse (@Black41Reverse) 3 September 2016
Two students have been disciplined for the incident. One is suspended while the other is under investigation by the school. They both claim they didn't know Alex was deaf – not that it matter anyway.
Now Alex's mum is planning to file a police report.
"It's not fair that the bullies think they can continue with this behavior," she told KTMV. "They need to be reminded that there are consequences to stealing and bullying."
However, there is a light of hope here. Alex's schoolmates banded together to set up a GoFundMe page with the goal to raise money to replace his destroyed belongings. Within four days it reached its $800 goal.
SHARE to spread Alex's vital message!