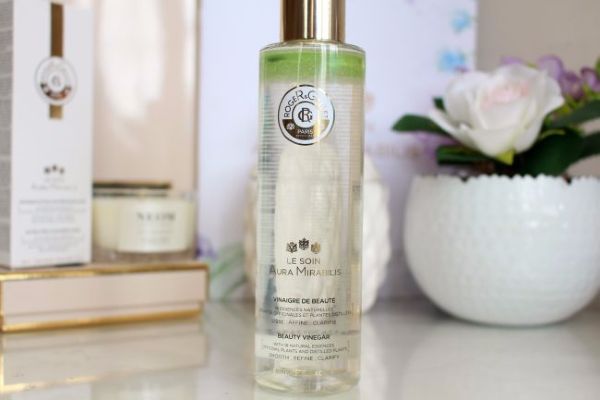 Mums, do you suffer from dull and lifeless skin?
Well, if the answer is yes, we have found the most amazing product that promises to give your gorgeous face the lift it needs!
Aura Mirabilis Beauty Vinegar is a solution for the face with 18 natural essences of officinal and distilled plants that smoothes, refines and clarifies the skin texture - sounds good to us.
Known for refreshing and purifying properties, its delicately-scented biphasic texture concentrates 18 officinal plants in the essence phase, and fruit vinegar in the watery phase.
It helps remove makeup residue, smoothes the skin and helps eliminate dead cells while also refining skin texture, tightening pores and clarifying and refreshing the skin's complexion.
Aura Mirabilis Beauty Vinegar has been tested under dermatological control and is completely paraben-free with 95 percent of natural ingredients.
Roger & Gallet introduced Aura Mirabilis last year – as a face care ritual that reveals the aura of perfect looking skin.
With four products; the Extra – Fine Cleansing Mask, Beauty Vinegar, Double Extract and Legendary Cream, this face care ritual is inspired by history.
More than 300 years ago, monks created a powerful natural remedy called "Aqua Mirabilis", containing 18 distilled or officinal plants - this natural elixir could be drunk or applied to the skin for preserving health and providing beauty.
At the heart of this secret remedy were the rarest medicinal plants, and Roger & Gallet owns this formula.
Roger & Gallet Aura Mirabilis Beauty Vinegar is available in pharmacies and Marks and Spencer.