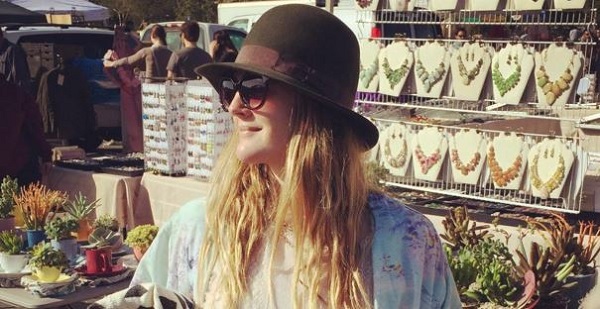 She has found herself at the centre of media speculation this weekend, amid news of her marriage split, but it's clear that Hollywood star Drew Barrymore's mind is focused on one thing: her children.
Just as it was announced that she and her husband of three years, Will Kopelman, had called time on their marriage, she unveiled a new ink tribute to their daughters.
The couple, who wed in 2012, are parents to three-year-old Olive and 23-month-old Frankie.
Taking to Instagram to share the first shot of her new work of body art, Drew unveiled her 'Olive and Frankie' tattoo on her right wrist.
As you can imagine, many of Drew's followers took to the photo-blogging page to send well wishes in the wake of news of her marriage split, and they were just as vocal about her choice of tattoo.
While some loved it, others were not so keen. "Love the idea. Font – not so keen," wrote one user.
What do you think? We love the simplicity of Drew's new tattoo – and, of course, the fact that it's a dedication to her two special little ladies.
SHARE if you admire Drew's new inking.