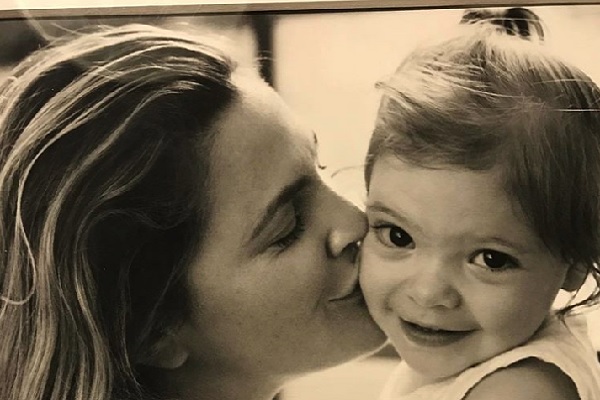 Picture via Instagram
We show our children love every day through our actions, like packing their lunch or tucking them into bed, but Drew Barrymore's Instagram posts yesterday reminded us of how moving it can be when we put that love into words.
The E.T. actress is a proud mum of two adorable girls: five-year-old Olive and three-year-old Frankie. After the Thanksgiving holiday, she felt like sharing her love for her little girls on social media.
Drew first shared a picture of her and her eldest touching forehead to nose, looking like adorable co-conspirators, with her 7.9M Insta followers. And the family resemblance is so apparent!
In the caption, the 42-year-old mum said, "The love of my life. Olive... I never knew I could love so much. I never knew I would be so lucky one day to be a mom. Thank you to all our many blessings for our family. And we wish them right back to yours."
They are just too cute! Fans on Instagram agreed.
"She looks just like you when you were young!" one Insta follower said in the comments.
Another fan added, "Nothing sweeter in life!"
As if that didn't already have us teary-eyed, the mum put up another picture, this time featuring her youngest daughter. The photo showed the two sisters holding each other's hands on a carousel.
"The other love of my life. Frankie. Side by side, holding hands. Best moments. I wish I could freeze them in time," Drew said, "To the old sounds of the carousel. Going round and round. These holidays can make me so nostalgic and just a big pile of mush!"
We're big piles of mush now, too! We know how it feels to want to capture those sweet moments forever.
Now...can someone pass the tissues, please?
Fancy winning a year's supply of nappies? Just sign up to the Tesco Club and you could walk away with this fantastic prize, worth £350. AND once you sign up you get a bonus 100 points on your card.