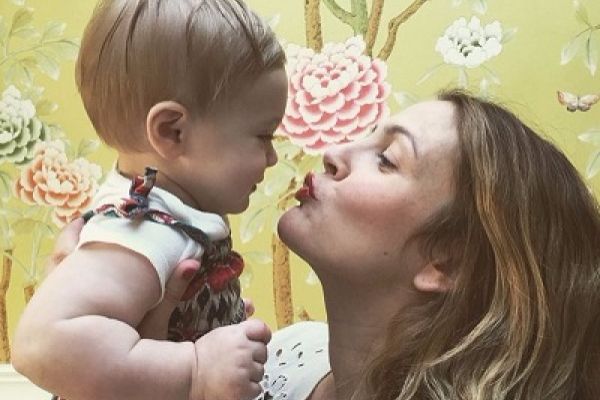 Last Sunday movie star Drew Barrymore posted a video of herself on Instagram that made waves. In the video, she is showing off some gorgeous bronze lipstick alongside a starfish of the same colour that is in her hand, out of the water. There is water in the background, though.
Some of the mum-of-two's 7.8M Insta followers were incensed at the video, flooding the comments with accusations of animal cruelty.
One follower commented, "I don't think animals should be used as selfie props."
Others expressed concern that the starfish was in distress or could even die if it was out of the water for too long.
Many fans came to the 42-year-old actress' defense though, with one person retorting, "Y'all are acting like she used the starfish to make the lipstick or something. The starfish is alive, and the lipstick is gorgeous. Go put your energy somewhere that it will count. Like voting."
Now Drew herself has responded to the people who trolled her, in an Insta post two days ago where she said, "Haters gonna hate. Yesterday I saw comments on my Instagram feed about my post that were mean, cruel, and ugly. It hurt me."
It seems that Drew has gotten over the haters, though - and we love how she's done it!
The pic shows Drew getting a haircut, and in the caption the 50 First Dates star reveals her secret for getting over unkind words, saying, "You know what women do when they get hurt???? They pick themselves up! Go get a haircut. Put on some lipstick and chant 'if you don't have something nice to say... don't say anything at all' ".
You go, Drew!
She ended the post with some great advice: "Pretty is on the inside. But a little love on the outside never hurts."
What do you think about Drew's starfish post? How do you bounce back from harsh comments?