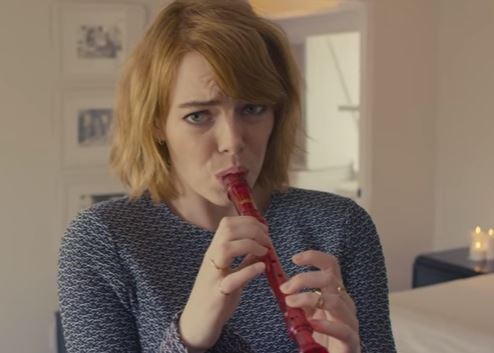 Look, we'll be honest, we generally approach Vogue's '73 Questions' segment with more than a little trepidation.

The rapid-fire nature of the interview means the chosen celebrity has only mere moments to make an impact, and what if our favourite celebrity absolutely fluffs it?!

Thankfully for us. Emma Stone - the latest celeb to lead the style bible team through her LA home - absolutely nailed it.

From revealing she used to bake dog treats in a dog bakery to admitting she doesn't have a style icon, Emma reminded us that when it comes to Hollywood A-listers, this girl is refreshingly down to earth.

Oh, and that Britney Spears impression? Absolutely flawless.