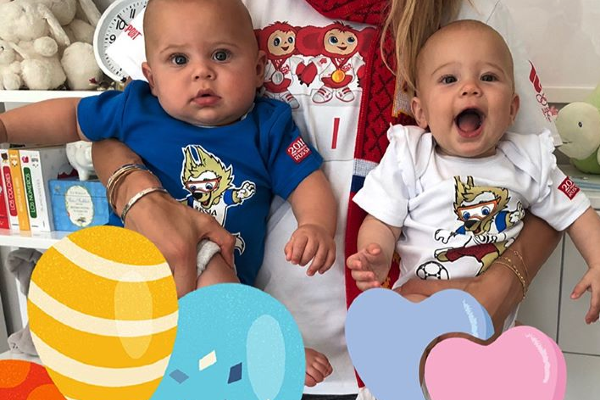 This adorable video shows what lengths we go to as parents to keep our little ones happy.
Spanish singer Enrique Iglesias is trying to keep his twins, Lucy and Nicholas, giggling after a long day.
The popstar became a first-time father just last year and seems to have already figured out one of the best tricks to parenting - distraction.
In the video, the Iglesias twins are settled into a double stroller, eyeing their father suspiciously when Enrique begins sprinting back and forth like a wild turkey, gobbling theatrically.
Lucy and Nicholas cannot contain their laughter as they watch their dad's silly antics, turning their heads from left to right and following their dad's movement.
The 8-month-olds' precious smiles say it all, loving the moment's whimsicality.
The King of Latin Pop shared the video with the caption: "Tough audience to entertain."
But they look fairly amused to us!
Enrique and Russian tennis star Anna Kournikova surprised the world when they announced the twins' birth, never previously disclosing that they were expecting.
Previously, the couple had been very private about their personal life, but when they had two gorgeous babies they could not help posting photos of them on their Instagram pages.
The Spanish singer and the Grand Slam champ have been together since 2001, when they met on the set of one of Enrique's music videos.
The two have always had a passion for looking after children and have been known to support the charity Save the Children.
We are fawning over the couple's heartwarming video and adore their all-out efforts to keep their twins entertained.