Trying to stop our children from using curse words can be a tricky business when they hit the teenage years, especially if they direct the insults at their parents.
Apparently, Ewan McGregor has a similar issue with his young daughter, Clara, a 22-year-old model.
Clara is insisting that she never called her dad an assh*le while speaking about her beloved mum, Eve Mavrakis, who split with Ewan last year.
After posting this image of her stunning mum in a bikini to Instagram, she captioned the shot: "My mother, ladies & gentlemen. 50 is the new 30 apparently."
She then replied to a fan who wrote, "Good to know you have the smoke show genes…keep her away from your boyfriends."
Clara wasn't one to keep her feelings to herself, responding; "Nah I keep her away from a**hole men who leave my goddess of a mother."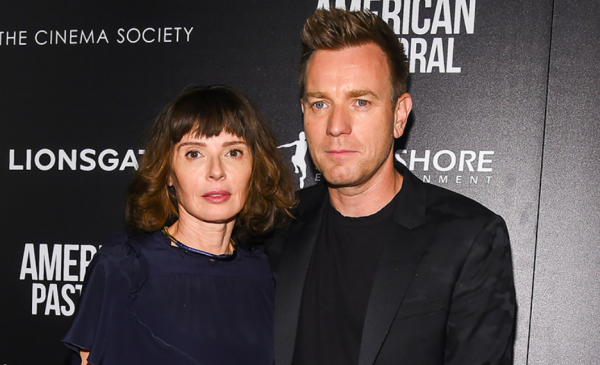 Ewan and Eve Mavrakis split up last year following 22 years of marriage, and began dating his Fargo co-star Mary Elizabeth Winstead shortly afterwards.
His daughter hasn't hid her unhappiness at the break-up, and referred to Mary Elizabeth as "a piece of trash".
Her father is in the middle of a divorce from Eve, but Clara is now insisting that she wasn't insulting her father, simply saying that her mother deserves someone better in her life.
She wrote in her Instagram Story;
"Let's make one thing clear. I was not attacking my dad or calling him an assh*le. I was simple saying she deserves someone who isn't one. Don't believe everything you read."
Ewan filed for divorce last January from Eve, and requested joint custody of their three young children, Esther, Anouk and Jamyan.
The family drama continues.