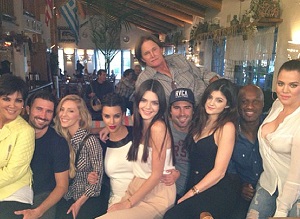 While much of the focus on the Kardashian-Jenner clan is targeted towards Bruce Jenner right now, his daughter-in-law Leah has been concentrating on her impending little arrival.
The singer, who is married to Bruce's son Brandon, took to her Instagram page this week to share an update on her pregnancy journey with her followers.
Leah posted a stunning photo of herself looking down lovingly at her blossoming baby bump, asking jokingly: "Sooo…boy or girl?!?!?!...or burrito?"
Leah's latest snapshot comes just a week after she shared her excitement over impending motherhood, taking to her social media channels to write: "I can't wait to meet this little person."
Leah and Brandon, who have frequently featured in family reality show Keeping Up With the Kardashians, announced their wonderful baby news back in March.
It has been a dramatic time for the family, with intense media scrutiny following Bruce's admission that he is undergoing a gender transition.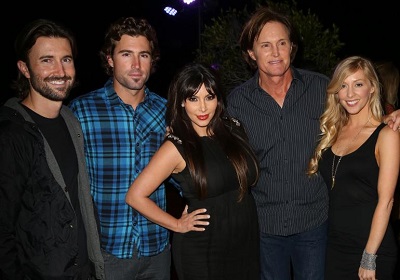 Leah and Brandon have shown unwavering support for Bruce since his 20/20 interview with Diane Sawyer, with both stars taking to their social media channels to gush over how "proud" they are of the former Olympic gold medallist.