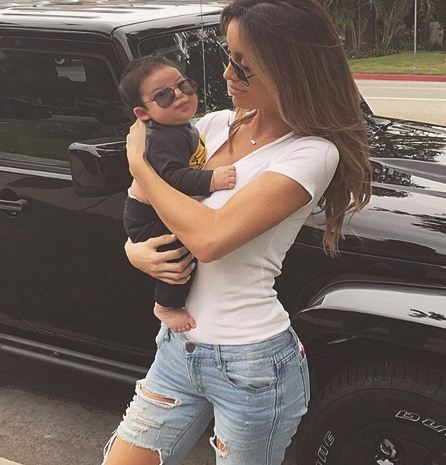 It looks like this famous new mum is facing into yet another onslaught of criticism after Instagram users suggested she used photoshop in a recent photograph of herself and her baby son, James Hunter.

30-year-old model Sarah Stage, who gave birth to her little boy in April this year, came in for a huge amount of criticism throughout her pregnancy after her toned physique led members of the public to question her health in the lead-up to her delivery.

And it looks like the new mum, who was slammed for looking 'too well' throughout her pregnancy, is now being accused of attempting to digitally manipulate a snap of herself and her son in order to ensure a svelte shape.

The supposed move hasn't sat well with the star's fans and followers who apparently seek health and fitness advice and inspiration from the stunning model.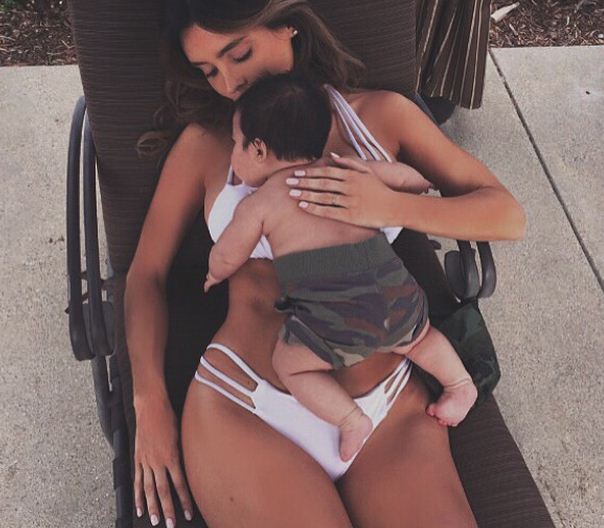 Blasting the new mum for her rumoured trickery, one irate Instagram user wrote: "I so supported your page thinking you were a great motivation for fitness...then I saw this photoshopped picture! Can we please stop worshipping women who photoshop themselves and represent unrealistic standards. (unless of course you do have a tumor in your leg then I hope for a speedy recovery!)" [sic].

However, not all Instagram users were as quick to jump to conclusions, with one follower confidently asserting: "I use photoshop for a living, nothing in this picture is photoshopped...maybe a filter is used but nothing else."

As rumours and remarks continued to circulate online, another fan was eager to leap to the star's defence, writing "His toe is pulling on her leg making it look like that. You people are ignorant,"

It looks like this new mum is certain to face criticism at every turn, but we think both she and James Hunter are beautiful