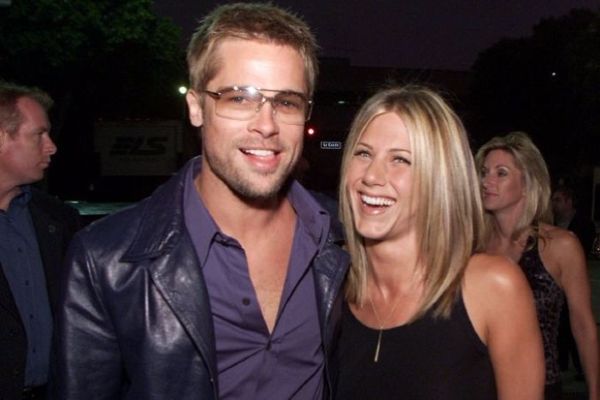 Jennifer Aniston and Justin Theroux sadly announced their separation yesterday after two years of marriage and seven total years together as a couple.
While the statement they released to People said their split is 'mutual and lovingly made', the Twitter rumour mill couldn't help but go into overdrive.
And it's all because the Friends actress' ex-husband Brad Pitt is single now too, ever since he and Angelina Jolie split in 2016.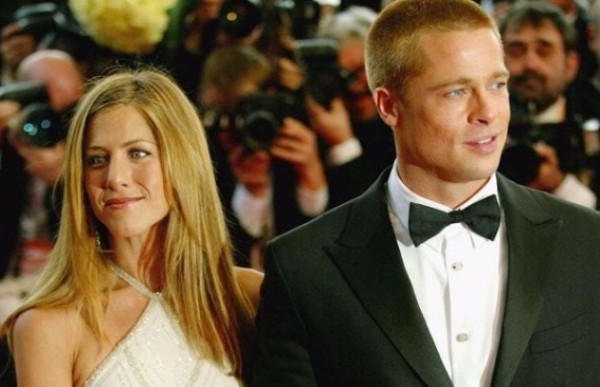 Oh boy, we feel like we're back in 2005 all of a sudden!
The Ocean's Eleven actor and Jennifer divorced in 2005, and he raised eyebrows by getting involved with Angelina quickly afterwards.
However, rumours that he was unfaithful to Jennifer while filming Mr & Mrs Smith with his second wife have never been confirmed.
Now that Brad and Jen are both on the market, hopeful fans couldn't help but speculate about their possible reunion.
If Brad Pitt and Jennifer Aniston reunite. This will be me... pic.twitter.com/JflsgV9K9u

— Nina Diana (@ninadonline) 15 February 2018
Jennifer Aniston and Brad Bitt have both divorced their spouses. Are you thinking what I am thinking?

— SAGAR (@sagarcasm) 16 February 2018
My reaction to Jennifer Aniston separation newsbut realized both her and Brad Pitt are single pic.twitter.com/RJj9UWxgxg

— Hani Lee (@HaniLee1) 15 February 2018
Are they wishful thinkers, or simply tapped into what's going on in celeb love lives? Only time will tell.
Others on social media professed their desire for Jen to just be happy - with or without a partner.
Maybe... maybe Jennifer Aniston doesn't need a man to validate her existence?

— Emily (@emily_wight) 16 February 2018
It is so weird to suggest Jennifer Aniston should ever get back together with her cheating ex-husband from 13 years ago pic.twitter.com/E9KurwJlXV

— Lauren Lapkus (@laurenlapkus) 16 February 2018
I just want Jennifer Aniston to be happy.

— mandy hernandez (@mandy_hdz) 16 February 2018
We definitely agree with that last tweet!
We hope she and Justin are both doing well in the wake of their split.
Would you be excited about a Brad and Jen reunion, mums?