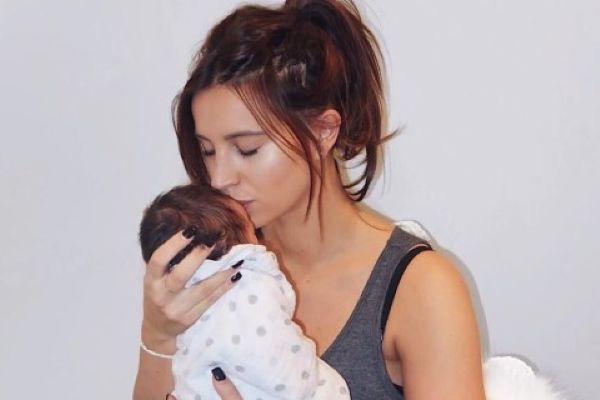 New mum Ferne McCann found herself under fire recently for filming herself drinking prosecco on her Instagram story with Rebekah Vardy, and shortly after uploading a clip of her breastfeeding baby Sunday.
The pair were getting ready for the National Television Awards and captured a boomerang video of their celebratory cheers.
After receiving some criticism for the videos, the former TOWIE star decided to address rumours about what had happened.
The mum-of-one set the record straight in an Instagram video, saying, "It wasn't a shot, it was a glass of prosecco that comes with a cocktail. I was having a cheers with Becks to the NTAs.
"My mum came up with me to London to look after Sunday so I could get ready and go to the NTAs, there was a lot of planning that went into yesterday.
"It was just a fun boomerang, having a cheers," the 27-year-old continued.
"I'd already expressed my milk so my mum could look after her for the evening and I gave her (Sunday) one quick last feed in the hotel before I went on to the NTAs. I enjoyed a well-deserved night out."
Fans came to Ferne's defence as well.
"Just wanted to say you're doing great with your baby girl. There's nothing wrong with having a drink when breastfeeding, you deserve it, and you look amazing. Hope you enjoyed your night," commented one person.
Another wrote, "Ignore any nasty comments; it's safe to drink small amounts and feed. Anyway, hardly any transfers to your milk. It's myths like not being able to drink that can put people off."
"You don't need to defend or explain, most mothers fully understand the prep that goes into the baby before you actually go out. Mine are older and I still prep, meals ready, pyjamas out on the bed, etc. Hope you had fun," a fan said supportively.
What do you think of Ferne's Insta videos, mums?