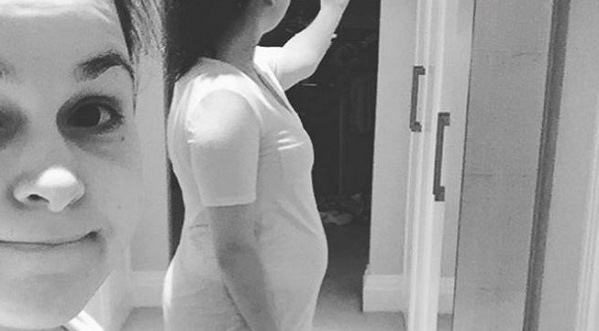 It's one of the most hotly-coveted titles in the showbiz world, and there is stiff competition every year – but we think we can all agree that this year's Celebrity Mum of the Year is a very worthy winner.
Author Giovanna Fletcher, mum-of-two and wife of McFly singer Tom, has taken the title in the 2016 poll.
Giovanna, who is mum to sons Buzz and Buddy, was typically gracious in her acceptance speech and was eager to give a shout-out to all the mums doing their best for their little ones.
"I'd like to say a big thank you to everyone who voted, and give a supportive cheer to all the other mums out there plodding their way through the highs and lows of motherhood," said Giovanna.
And for anyone who thinks it's all glamour and parties for the devoted mother, they have another thing coming!
"It's definitely a balancing act between family life and my career, but I'm taking things easy for the time-being and enjoying the time with Tom and our two wonderful little boys," she added.
Well this is most certainly well deserved! Congrats to @mrsgifletcher aka Celebrity Mum of the… https://t.co/1xi6uuKEZo

— Tom Fletcher (@tommcfly) March 4, 2016
Of course, Tom was full of love and support for his other half. He took to his social media channels to send a sweet tribute to Giovanna on her momentous win.
"Well this is most certainly well deserved! Congrats to Giovanna Fletcher aka Celebrity Mum of the Year 2016!" he tweeted.
We couldn't be more in love with this family. Congratulations, Giovanna; and well done for acknowledging all of the other mums out there doing a fabulous job.
SHARE if you think voters made the perfect choice this year.