There is nothing like colour to give your mind a little boost and make your home feel warm and cosy but, unfortunately, we can't all have a stylishly colourful bathroom.
So, whether you aren't feeling brave enough for a full on colourful wall, you are renting or your budget just won't stretch that far, you can simply give it a pop of colour.
Bath mats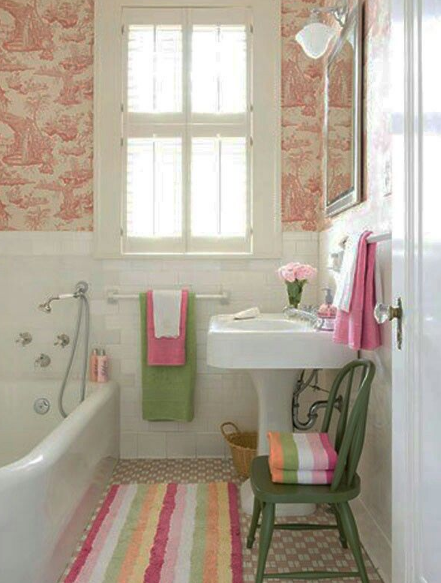 Invest in a few cheap and cheerful bath mats to give the room a much-needed colour boost.
Colourful cabinets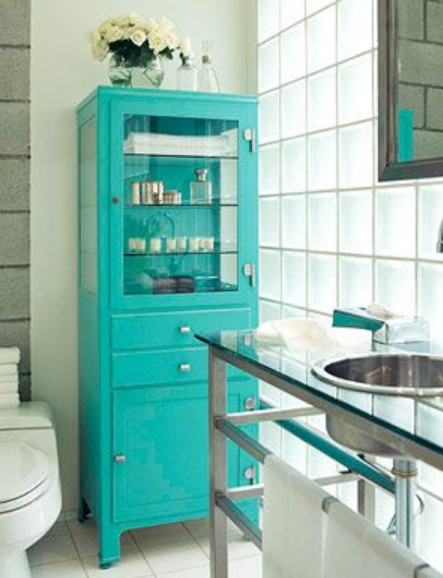 A small tin of paint can go a long way, so pick up one in your local DIY store and paint one of your bathroom cabinets.
Shower curtain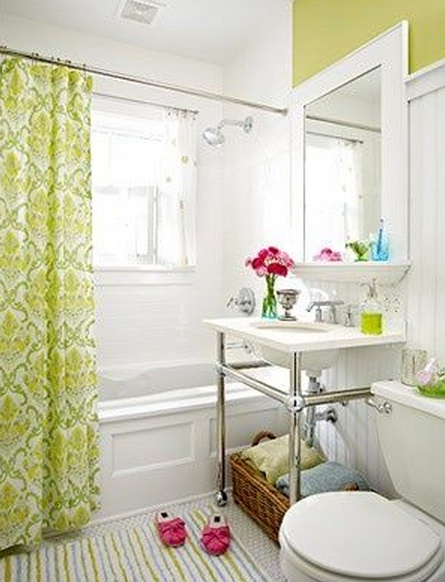 Shower curtains are a really cheap way to bring colour into the room. Go for something bold and beautiful.
Paint the inside of your drawers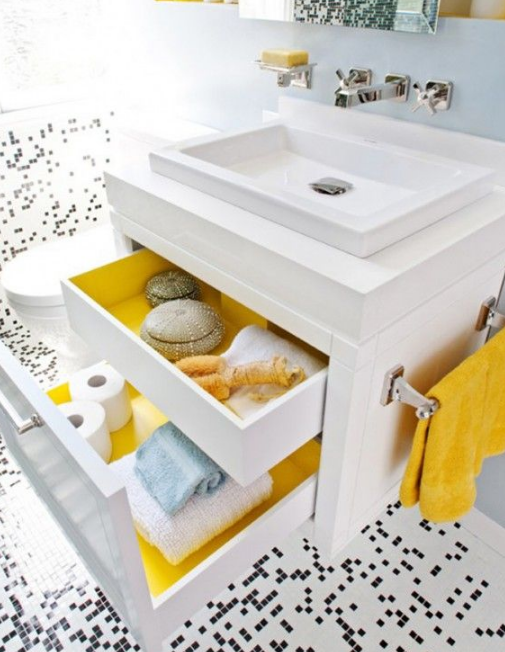 Paint the inside of your drawers to give your guests a little surprise every time they open it.
Towels and face cloths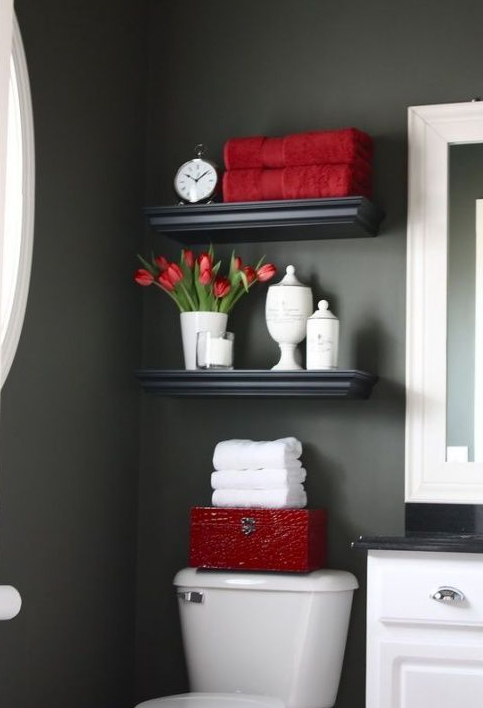 Strategically place colourful towels or face cloths for added colour.
images via Pinterest