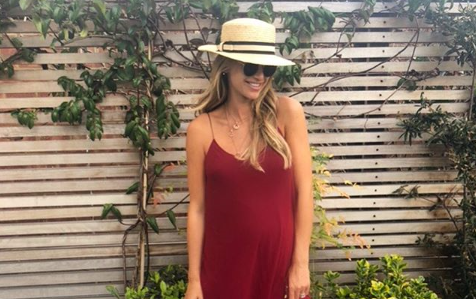 It seems like Vogue Williams has been pregnant forever - so we can't even imagine how she feels herself!
The DJ and TV presenter took to Instagram to thank her husband Spencer Matthews for all of his support throughout her pregnancy.
The 32-year-old has bypassed her due date and the pair are eagerly awaiting the arrival of their first child.
She wrote, ''this boy has been amazing...overdue means a slightly grumpy wife who tends to fall asleep quite a few times a day! He's keeping me happy and being a great support...you're the best @spencermatthews.''
Her followers were quick to offer their similar stories of going overdue and how they coped, as well as offering nuggets of support to Vogue in her final days of pregnancy.
One wrote, ''I went 13 days over with my first... such an annoying time but totally worth it once your baby finally makes an appearance! Best of luck with the birth'' while another said, ''the last few days really do suck, it will all be worth it in the end though.''
We're rooting for you Vogue and we can't wait to see baby Matthews!