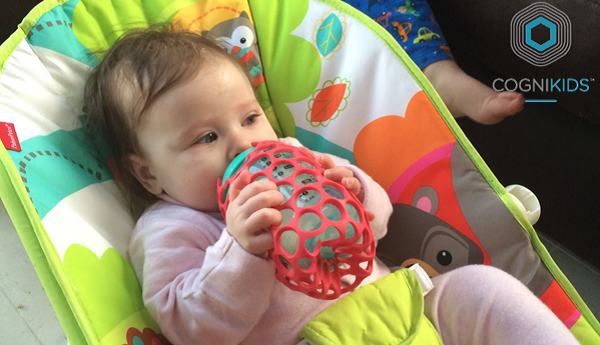 Touchscreen tapping and swiping from a young age can have a negative effect on the development of fine motor skills. Tapping and swiping does not help train the muscles in the hands or the fine motor movements in the fingers. With the increasing popularity of these touchscreen products, the development of finger and hand muscles are neglected.
By not developing their fine motor skills, children are unable to do the important pincer/pencil grip. Today, many children are starting school with an underdeveloped pincer grip, and this is believed to be due to the increased popularity of touchscreen devices.
Babies only tap and swipe at a screen, never using the pincer grip. This damage can be long-term, as children take longer to learn these vital finger movements and grips when they are older. With too much time spent on touchscreens, babies are not training the muscles that they will need for writing, typing, picking up objects, etc. Last year, The Association of Teachers and Lecturers in USA found that many young children who spent time on iPads, etc., were unable to complete simple tasks such as building blocks.
There is also an impact on the development of gross motor skills. Babies are encouraged to stay in one place, looking at a screen, causing them to slump, and preventing them from moving around using and exercising their muscles - not developing gross motor skills through crawling or learning how to control their bodies.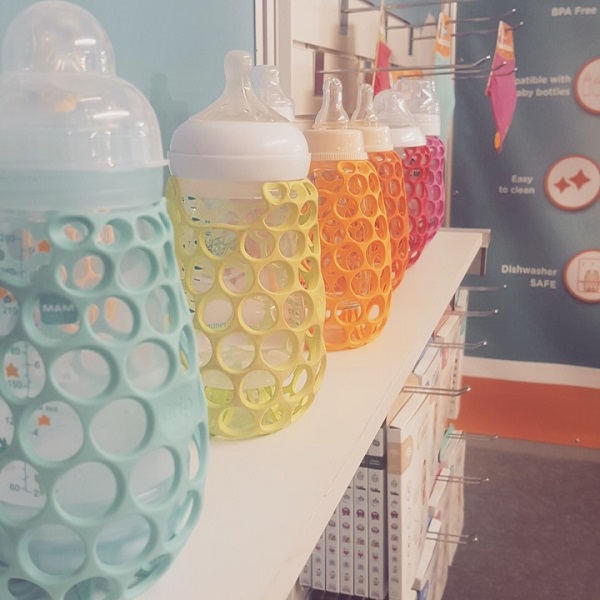 At COGNIKIDS™, our focus is to design products that help kids to develop in this changing world. All of our products support the natural developmental stages of infants. Although the surrounding environment is forever changing, the developmental needs of our little ones are not.
This year, COGNIKIDS™ launched GRIP™ - a baby bottle gripper that helps babies train these fine motor movements as well as easing the transition from breast to bottle-feeding.
Having learned of the increasing number of children of school age with underdeveloped motor skills, we wanted to create a product that ensured this vital developmental stage was not neglected. GRIP™ does exactly as it says on the tin - promotes the healthy development of the pincer grip.
GRIP™ is a soft and flexible baby bottle holder that fits all major baby bottles. Due to its unique mesh design, Baby can use their fingers to get a grip anywhere that is comfortable for them. This approach is 100% more effective than other two-handle alternatives, in encouraging development and supporting independent feeding.
The unique flexible design also helps to ease the transition from breast to bottle-feeding. The material is soft and not cold to Baby's touch, meaning that it is not such a foreign object. The flexible shape allows babies to make the same movements during bottle-feeding that they would during breastfeeding, kneading at the bottle gripper in the same way they would at mum's breast.
Available in six bright colours, and with a super lightweight design, babies are highly engaged with GRIP™ - supporting the development of not only fine motor skills but co-ordination, also.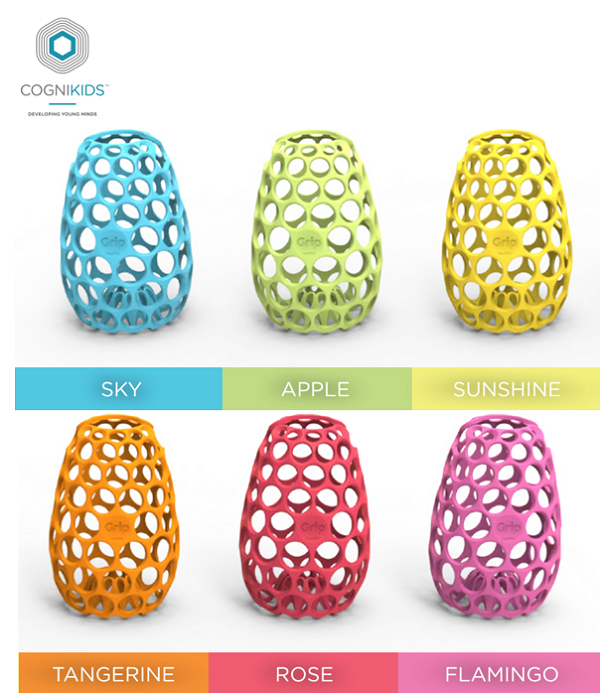 The new soft and flexible gripper slides on over the base of a bottle and is pulled upwards, or down over the top of the bottle, creating a secure fit for practically all baby bottles, and supporting them firmly at the top and underneath. Due to its open mesh design, the GRIP allows adults to see how much milk is in the bottle, so the baby is never sucking air from an empty bottle.
The lightweight and colourful Irish-designed bottle-feeding aid is dishwasher and steriliser safe, BPA-free, and flexible enough to fit in the smallest changing bag.
GRIP™ is available is six gorgeous bright colours; Sky, Apple, Sunshine, Tangerine, Rose and Flamingo, and is priced at €14.99 from childcare retailers and online at
http://cognikids.com
.
If you are worried about your child's development, please contact your doctor. It is important to remember that all babies develop at their own pace, too.
The effects of touchscreen products are due to over-exposure. We would recommend that your baby has limited time with touchscreen devices and that this time be spent with a parent, allowing Baby to share the experience. Studies have shown that educational apps and shows can be beneficial for children that are aged 4+, but not any younger.
If you would like to read more about the pincer grip and other ways it can be encouraged, visit the COGNIKIDS blog here:
https://cognikids.com/blog
.