After over a year of disruption in school, our kids are struggling right now. From online learning to the strange new classroom set ups, settling down and getting focused hasn't exactly been the easiest task for anyone this year. But homework takes hours to get through, they're drained when they come home from school and even in the evenings on 'off' time, they seem a little distant.
It's no wonder our kids are distracted and unfocused, when the year has been spent mostly on screens, with largely unstructured days. Ofsted's report on the effects of Covid-19 restrictions on children found that some children, of all ages and backgrounds, have lost some basic skills and learning as a result of school closures and restrictions on movement. It's going to take a while to build our children back up to where they were pre-pandemic, in the same way it's going to take a while to build back up to normal socialization again. But there are things we can do to help our children through this time, when focusing can feel like a mammoth task with everything going on in the world.
These are not instantaneous fixes, but something to build over time, like creating a good habit.
Breathing exercises and meditation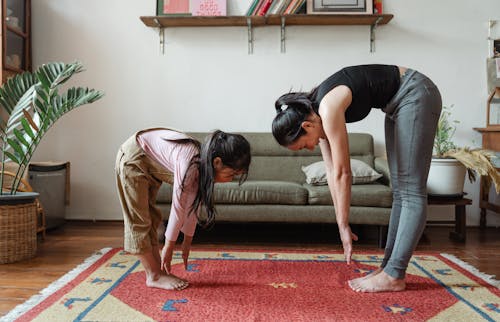 Distraction and lack of focus go hand in hand. Often, there are lots of different things fighting for your child's attention; the teacher, their friend sitting next to them, the class playing outside, the video game waiting for them at home…focusing on the task at hand is a skill. But fortunately, it's a skill that can be hones through breath work and meditation. Meditating brings the focus back to the body and allows the mind to centre itself. There are plenty of video meditations online deigned to help you hone in on one task in preparation for working and breathing exercises can calm the mind down from jumping from one distraction to the next. Meditation changes how your brain works, so over time, when this feeling of distraction begins to take over, your child may be able to use some of these techniques to settle themselves and concentrate on what's in front of them.
Focus-based games and activities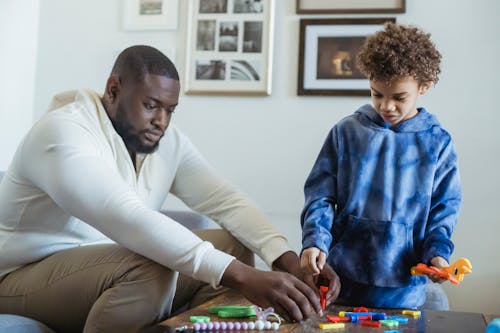 Crosswords, jigsaws, colouring and Simon says are all great options for games that are fun, but also require your child to pay attention. Simon says asks them to look out for specific directions to follow and to focus on one thing. Colouring is a meditative experience also and pulls the body and the brain to work together to stay within lines and concentrate while being creative. Another great option is the market game. 'I went to the market and I bought….' You keep adding on to the list, repeating everyone's items back to them in order. It improves memory and concentration levels.
Keep it simple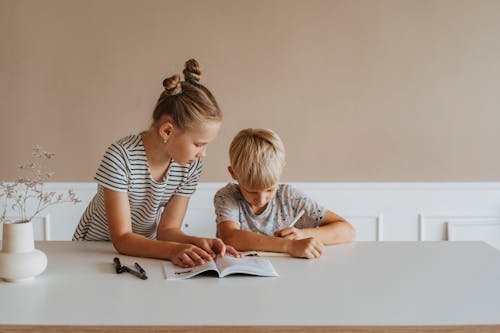 When doing homework, try to break it down into small, manageable tasks. When they're all laid out on the page as big insurmountable blocks of work, it can feel overwhelming and easier to procrastinate rather than actually work on the task. But by turning 'do math homework' into 'do page three question a, then page 4 question c…etc', it can feel less huge and easier to do. Making a list and keeping language simple makes it feel achievable and ticking things of brings its own sense of accomplishment that can propel them into the next task.
Positive reinforcement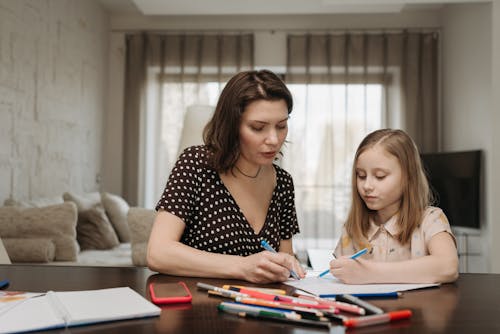 Encouragement is the best way to cultivate any habit. Praise them when tasks are completed in a timely manner, or let them know how 'grown up' they are when they complete tasks with minimal fuss and distraction. Try to steer clear of using sweet treats for encouragement though, as making them an incentive is only a temporary fix that teachers won't be able to replicate in school.
Have cues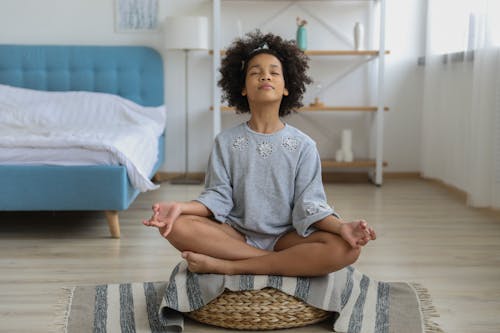 Again, habit-building is key. When teachers want children's attention in school, a lot of them have a gesture or a call and response phrase that is the children's signal that now is the time to pay attention. Having that with your child, whether that's clapping three times, a special phrase or even just taking a few deep breaths together is a physical and audible cue for them, their brain and their bodies that now is the time to settle down and pay attention.
Movement breaks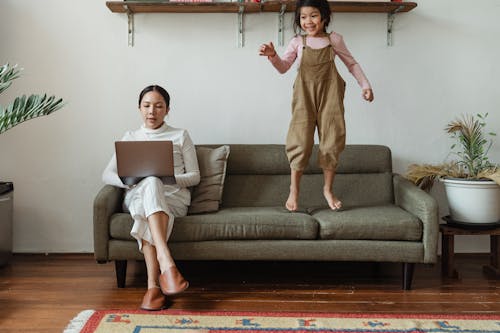 Like any of us working form home, getting up and moving is key to our concentration levels throughout the day. Sitting at a desk slogging away is going to have them casting about for something new and distracting, so scheduling something as simple as a walk around the garden, ten jumping jacks or running on the spot for a minute to break up the workload every half hour or so can help enormously with fidgeters.