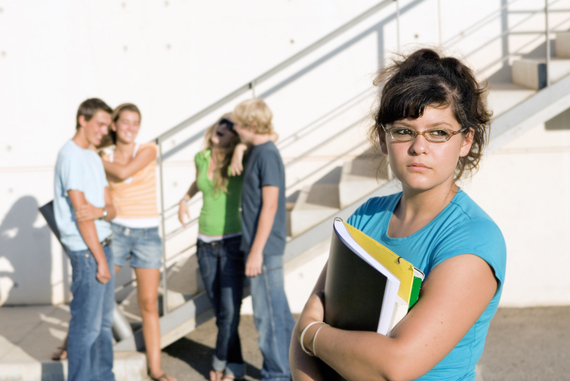 Starting a new school is challenging at any age, but switching schools in the middle of secondary can be extra tough.
Small children are usually happy to play with whoever is around, and will forget after a couple of weeks that the new child hasn't been their friend all their lives.
Teens however, are so prone to forming cliques and tight knit groups that it can be hard to know how to break through, particularly if you've never been the new girl or boy before.
Join an after school club
In secondary school there can be over a hundred kids in each year, and over 30 in each class. In this blur of new faces even the most outgoing new kid can feel lost.
Most schools however have afterschool classes that are much smaller, making it easier to get to know people.
Whether it's a choir or a study group, it will give your teen a small group they can get to know and identify with. There are also more likely to be other new kids there – new to the class if not new to the school.
Once they can make one or two friends at school, they will quickly be introduced around to others.
Meeting friends outside of school hours
When you're a teenager, it can be very difficult to meet with friends at weekends.
It's not such a problem if you live in a city with good public transport, or live very near everyone, but many teens are not so lucky.
For the first while at their new school, it might help them to see their friends - old and new - more often, so that they don't feel isolated.
If you've moved to a new area, maybe organise for their best friend from their old home to visit for a weekend.
For their new friends, volunteer your chauffeur skills to bring them to the cinema and encourage your teen to invite people to do things.
Seeing people in school is all well and good, but it's outside school that real friendship bonds are made.