Hilary Duff is getting ready to welcome her second child in a few weeks.
But that didn't stop her from enjoying her birthday at one of the most magical places you can think of - Disneyland.
The actor rang in her 31st birthday in the theme park alongside her boyfriend Matthew Koma, her six-year-old son Luca Comrie and some friends.
She kept her followers up to date with the celebrations via Instagram Stories, posting pictures of her wearing Mickey mouse ears.
She captioned the picture, "braved Disneyland for my bday.''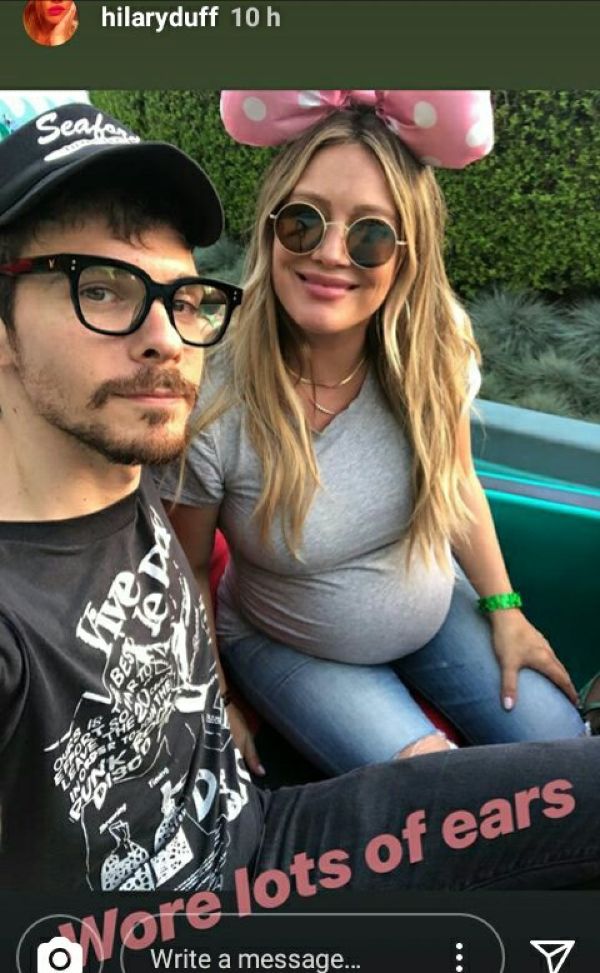 In another picture, she wore large pink polka-dot ears alongside Matthew writing, ''we wore lots of ears.''
The couple, who have been together for more than a year, announced that they were expecting a baby girl in June.
Since then, Hilary has been documenting her second pregnancy on social media.
She also posted a cute video of Luca staring at a timer and captioned it, "waiting for his play date.''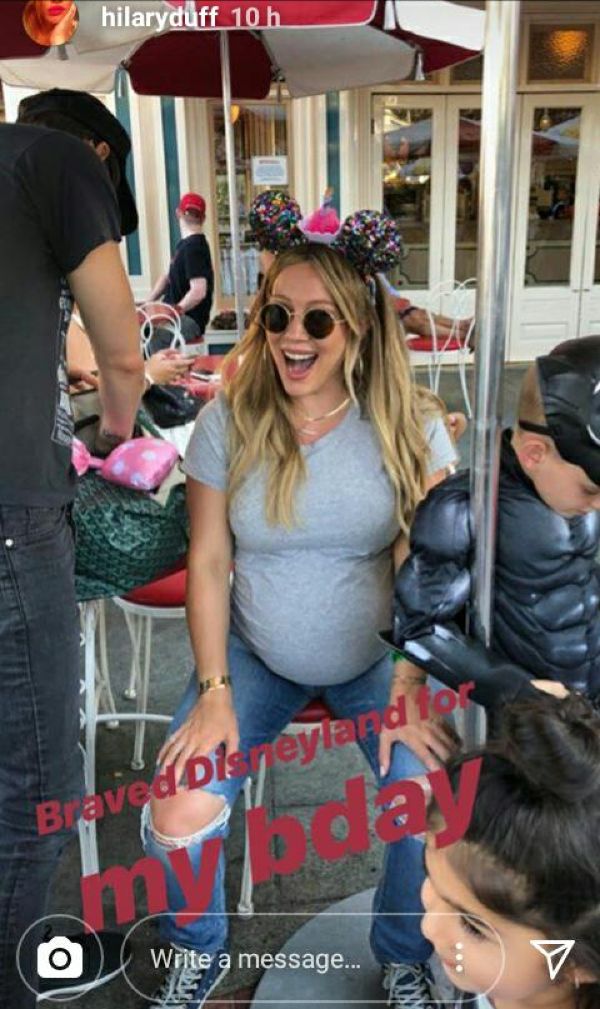 Hilary has been open about the struggles of being pregnant the second time around.
She took to Instagram to write, ''pregnancy is hard. Giving love to all mamas who make it look effortless... this journey is hard as hell and also incredibly special. Lovely to have a little life inside and to day dream of all the new adventures to come buuuut almost impossible to get my own shoes on Women are so bad ass, this was just a note to remind myself and remind others how's strong and beautiful you are!''
Happy belated birthday Hilary - and enjoy the last stretch of your pregnancy.