With so many Hollywood couples splitting up over the past few months, it's refreshing to hear one of the movie industry's biggest stars opening up about the secret to staying together.
Matt Damon, who has been married to wife Luciana for 10 years, has revealed that he feels 'lucky' to have found the mother of his children.
The Bourne Identity star described marriage as "insane" to ET Online, before adding: "It's a crazy idea but I love being married to my wife. So I wouldn't tell anybody else about their relationship."
When asked if there was a secret to a successful marriage, he added: "I'm lucky I found my wife. And I guess maybe, if there's any secret…it's to feel lucky."
The couple first met in 2003 and went on to exchange vows in December 2005. They later welcomed three children: Isabella, Gia and Stella.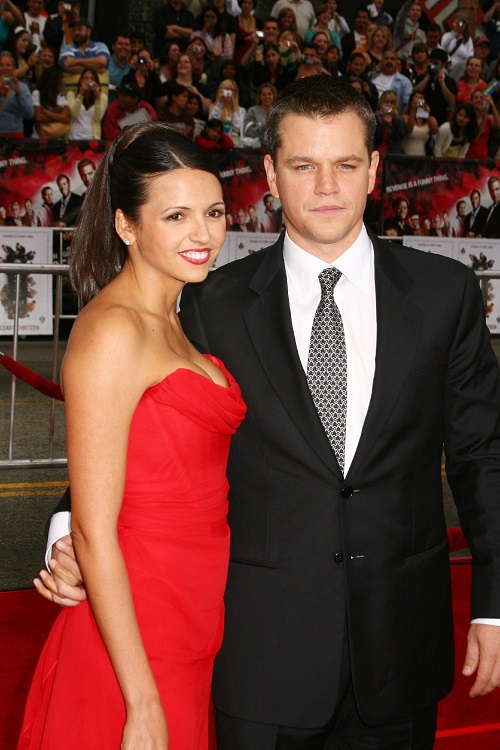 The couple are also parents to Alexia, Luciana's daughter from a previous marriage.
Matt previously gushed over his four little ones, admitting that they were the main reason behind his decision to step down as director of the movie Promised Land in 2013.
"I just couldn't leave the kids again. So I had to call John [Stewart, of The Daily Show], which was horrible," he said, detailing his difficult decision.